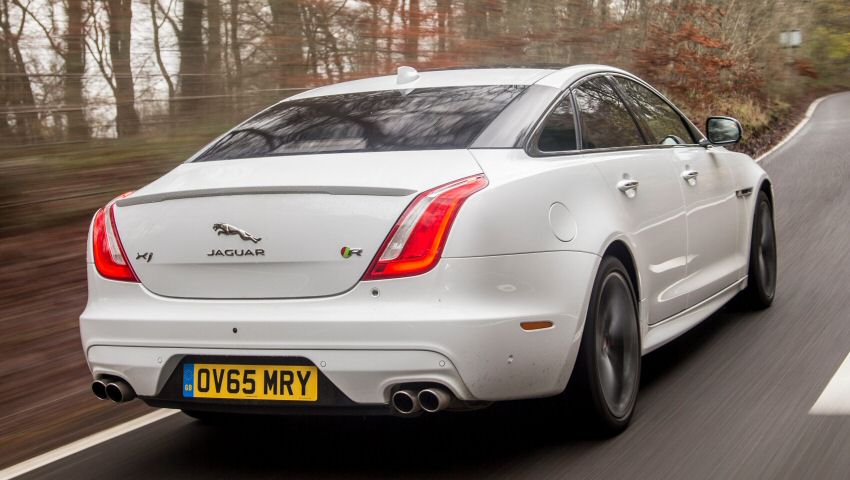 Are saloon cars threatened with extinction?
To most UK car buyers, the news that the last Chevrolet Impala rolled off the company's Michigan production line on the 27th February probably won't have registered. After all, why should anyone here be concerned with a car going out of production in America? Well, it's not the fact the Impala itself is being discontinued that's the issue here. It's actually the fact that more and more saloon cars are being discontinued in the US, and trends that originate in America almost always arrive here before long.
It can't have escaped anyone's attention that our roads are increasingly dominated by SUVs of all shapes and sizes these days. Of course, a lot of us here in the UK still use the term 4x4 to describe these high-riding vehicles, even though a lot of them are now two-wheel-drive in their standard form.

Whatever you want to refer to them as though, there's no denying these pseudo-off-roaders are selling increasingly well these days, and fewer and fewer buyers are opening their wallets for midsize and large saloon cars.

In the last couple of years, the American market has lost the likes of the Ford Fusion, Chevy Impala, Chevy Cruze, Dodge Dart and others. In fact, Ford is discontinuing all of its sedan (saloon) car models in the US, so the Mustang will soon be the only passenger vehicle it will be selling in America that isn't an SUV or pickup truck.

The Ford Mondeo we have in the UK is basically our version of the American Ford Fusion, so don't expect this enduring rep-mobile to stay around much longer in its current form. Although it sounds as though the Mondeo name will endure, it looks as though the all-new version will be yet another SUV.

The truth is, we're just not buying saloons in the way we once were, and they really are under threat of extinction as buyers continue to choose SUVs instead. However, adversity often presents opportunity too, and there is an opportunity here for buyers who are not wearing blinkers.

Because everyone knows saloons are not particularly popular at the moment, there are plenty of bargains to be had. Ford's bold move of ending saloon and hatchback production in the US is unlikely to be copied over here in Europe anytime soon because manufacturers are heavily committed to them. The popularity of SUVs could easily wane if the eco lobby convinces European governments to punish them financially, which is possible, and what would carmakers do if they'd already abandoned most car models in favour of SUVs?

In the meantime, most carmakers are still producing new saloons that are selling in very small numbers and not making them any money. Even so, these cars have to be sold, and that means buyers are being offered large discounts. Inevitably, if buyers can get massive discounts on new saloons it will have a knock-on effect on the used market.

You only have to look at the current leasing prices of new vehicles to see where the real value lies. If you look for a lease deal on something like Jaguar F-Pace, you'll find a typical deal at the moment is a hundred pounds a month or more than it would have cost about 18 months ago. However, take a look at how much you can get a new Audi A4 or a Volkswagen Arteon for and you'll realise what bargains there are out there to be had.

A word of warning though. Ford has discontinued the Edge SUV in the UK after it failed to sell in sufficient numbers, so perhaps we're not quite as much in love with SUVs as our friends across the Atlantic. Saloons are simply not going to become extinct in the UK, and they might not be as much of a bargain as they are right now for too long.