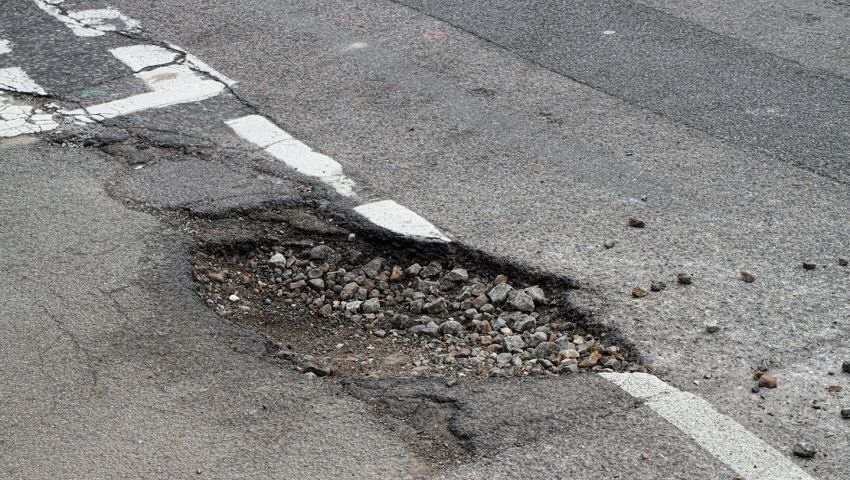 Why we drive on the left
There's a saying that familiarity breeds contempt. And it's easy to think of examples where the adage seems to be very true. Take roads, for example. We're so familiar with them that we take them for granted. We tend to assume that there's nothing interesting about them that they sprang into being instantly, at some point in the forgotten past, and from then on became something merely to be driven on and walked beside. But that's wrong. Actually, Britain's roads have a fascinating history, and there are quite a few little-known facts about them that make interesting reading. Here are just a few of them.
Why we drive on the left
It's because it makes it easier to joust. Now, you might roll your eyes and mutter 'yeah, right' to yourself, but it happens to be true. OK, so people don't, these days, drive down the road with big pointy sticks protruding from their windows, But once upon a time, the ability to joust was a big deal, and it was easier for right-handed people to ride their horse on the left and attack their opponent on the right during jousting matches. So, when roads started to be built in Britain, they were based on the principle of 'driving on the left.' This principle remained just a convention until the 18th Century, when, in an effort to curb congestion in London, it became law. Initially, this law just required that people drove on the left on London Bridge, but in 1835 the Highway Act was passed, which meant you had to drive on the left everywhere in Britain.

Cat's eyes are more like the real thing than you think
We've all benefited from them of course. Cats eyes, that is. They prove their worth day-in, day-out (or rather, night-in, night-out) on pretty much every road in the country. So how did they come about? Well, they were actually invented in 1934, by a man from Yorkshire called Percy Shaw. He is said to have had the idea when he saw his headlights reflected in an actual cat's eyes on his way home from his favourite pub. Although it's hard to believe it now, he originally had a problem convincing people of their benefits – until, that is, WWII came along and streetlights across the UK were shut off. Then, the benefits of Percy Shaw's invention became obvious, and the idea gained government backing. All of which you probably already know. But were you aware that man-made cat's eyes also clean themselves, just like a real cats? The reflective glass is encased in rubber, which, when a car drives past, depresses over the glass and wipes it clean. A clever man, Percy Shaw. However, as Ken Dodd once noted, if the original cat had been pointing the other way, Mr Shaw might have invented the pencil sharpener!

Our roads are going to pot
In 2018/19, over 900,000 potholes were reported to local authorities. Which, as Cilla Black might have said, is a lorra lorra holes. It's estimated that, if you joined them all together, you'd have a hole with an area of about 295 sq. miles - enough to cover over half of Bedfordshire! And the result is that trying to get rid of them is an ambition pretty much doomed to failure, as new ones appear pretty regularly. In fact, road maintenance in England and Wales is said to be under-funded by £1billion per year, so, at current levels, the average frequency for road resurfacing in England is once every 54 years. In Wales, once every 107 years.

Roundabouts can be magic!
The good old roundabout has been a feature of our roads for 110 years, but it wasn't – at first – known by its modern name. In fact, when the first roundabout was built, in Letchworth Garden City in 1909, it was called a 'gyratory flow' system. The term 'round-about', according to the AA, was first coined by The Times newspaper, following the construction of the new traffic circle at Hyde Park Corner in 1926. Apparently, the paper thought that the word 'gyratory' was uncouth. Since then, the genre of roundabouts has expanded to include types known as 'Magic Roundabouts', such as those found in Swindon and Hemel Hempstead. Legend has it that the planner who dreamed up the concept of the Magic Roundabout, in 1972, crashed his Ford Escort on it, not once but twice, in the year after it was built (in Swindon), while – in 2009 - the Magic Roundabout in Hemel was voted the second-scariest junction in the UK.

Mostly ghostly
You may not be surprised to learn that a lot of Britain's roads are said to be haunted. But you might raise an eyebrow when you learn that most reports of ghostly apparitions don't come from some remote and bleak country road in the middle of nowhere, but from the M6! From images of marching Roman soldiers, to deranged women screaming on the side of the road, the M6 has a long and rich history of hauntings. Usually, these appear (surprise!) in the dead of night when drivers tend to be alone on the road - but they occasionally pop up during the day, too. Drivers with a nervous disposition, beware!

We hope you enjoyed our short list of surprising road facts. One fact which isn't, or shouldn't be, a surprise is that, here at Desperateseller.co.uk, we offer a fantastic choice of used cars – why not check them out now!