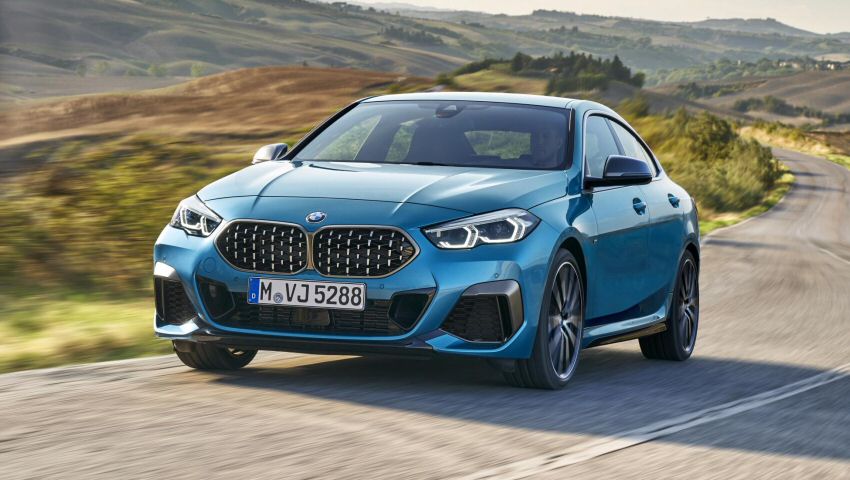 The 2020 BMW 2 Series Gran Coupe is a half way house
If you're looking for a coupe that delivers excellent driving dynamics and a posh interior, then the BMW 2 Series Gran Coupe might be for you.
But is it? Firstly, it isn't a Coupe. It's really a four-door saloon with a coupe silhouette so tall adults will notice the sloping roofline in the rear seats.

In addition, it's not really a 2 Series since it's based on the 1 Series - not that BMW cares since it's aimed at a fairly young market who are upwardly mobile and don't have families.

So much so they state that the target market is aimed at those aged between 30 and 40. Really? That rules most car buyers out then.

Good engines to choose from
This is another notch in BMW's ever-expanding model line-up and the 2 Series Gran Coupe utilises the platform for the new 1 and 2 Series and so has front-wheel drive. There's also a larger boot than the car's hatchback siblings but there are, it has to be said, some very good engines to choose from.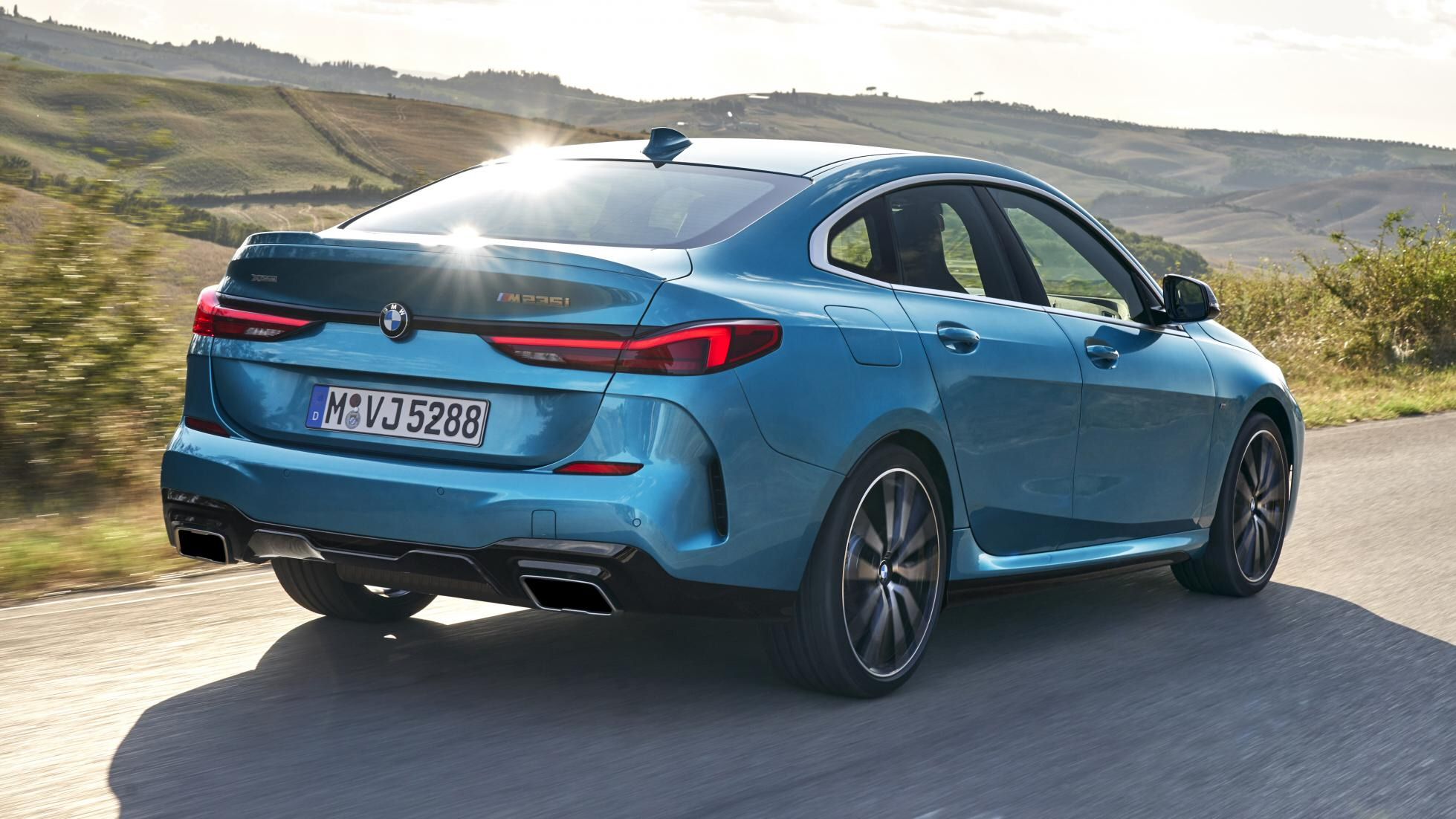 There is a 2.0 litre turbocharged diesel engine with four cylinders producing 187 bhp and torque of 400Nm. This leads to a brisk performance that will see drivers sprint from 0 to 62 mph in 7.5 seconds and then onto a top speed of 146 mph.

BMW says this diesel unit will return economy of 57 mpg with emissions of 131g/km - but if you like to push a car then it won't match these figures.

The price of the BMW 2 Series Gran Coupe is just slightly more than the 1 Series and there's a decent list of standard equipment - which is unlike BMW. Owners get dual air con, 17-inch alloys and cruise control. There's also automatic emergency braking, lane departure warning and traffic sign recognition. The restricted view out of the rear window is dealt with by parking sensors to help park the car.

Options include rear cross traffic alert and blind spot warning - which is a bit tight since most car makers offer this as standard now. The Sport and M Sport have the option of a lowered suspension and better brakes which are worth considering.

The M235i xDrive
Most people will opt for the M Sport models to deliver the most fun and for those with more money than sense, then the flagship model - the M235i xDrive - delivers enjoyment in bucketloads for its £37,255 price tag. With 300bhp to deploy you will be grinning like a maniac with the all-wheel drive delivering great grip to enjoy the sprint time of less than five seconds. It's just a very pricey offering.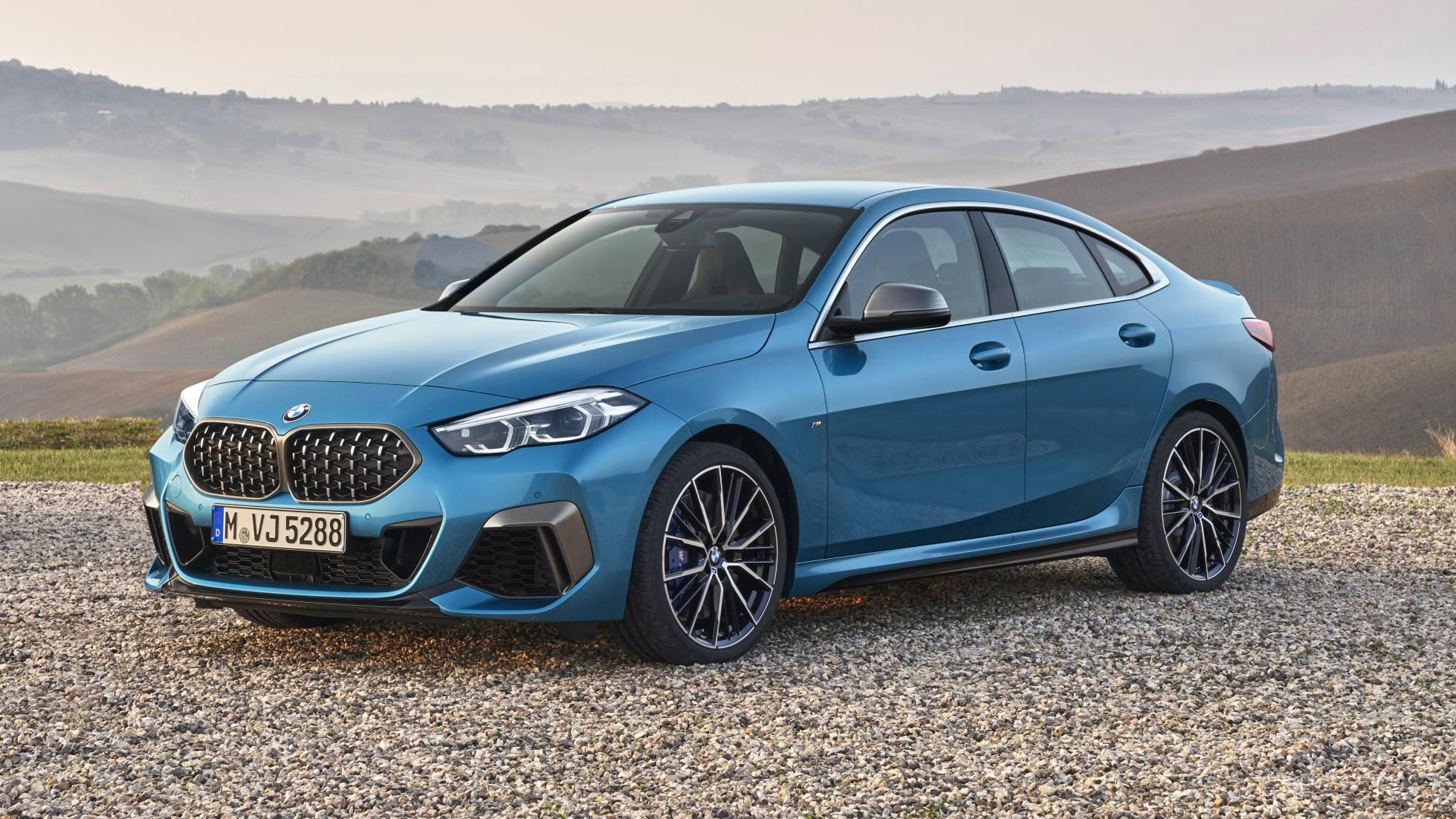 The new Gran Coupe has been created to take on the likes of the Mercedes-Benz CLA and, at a stretch, the Audi A3 saloon. This BMW offers better value for money, though (and it's cheaper than the Audi A5 Sportback).

One of the attractive features is that while German-made cars tend not to score highly in driver reliability surveys, BMW is offering a three-year warranty with unlimited mileage so this should give peace of mind.

There's no doubt too that this is a well-designed and well-made car and the interior has a premium feel which is a pleasant place to spend time it's very quiet and there's little in the way of road noise intruding into the cabin. However, the dash has been lifted straight from the 1 Series.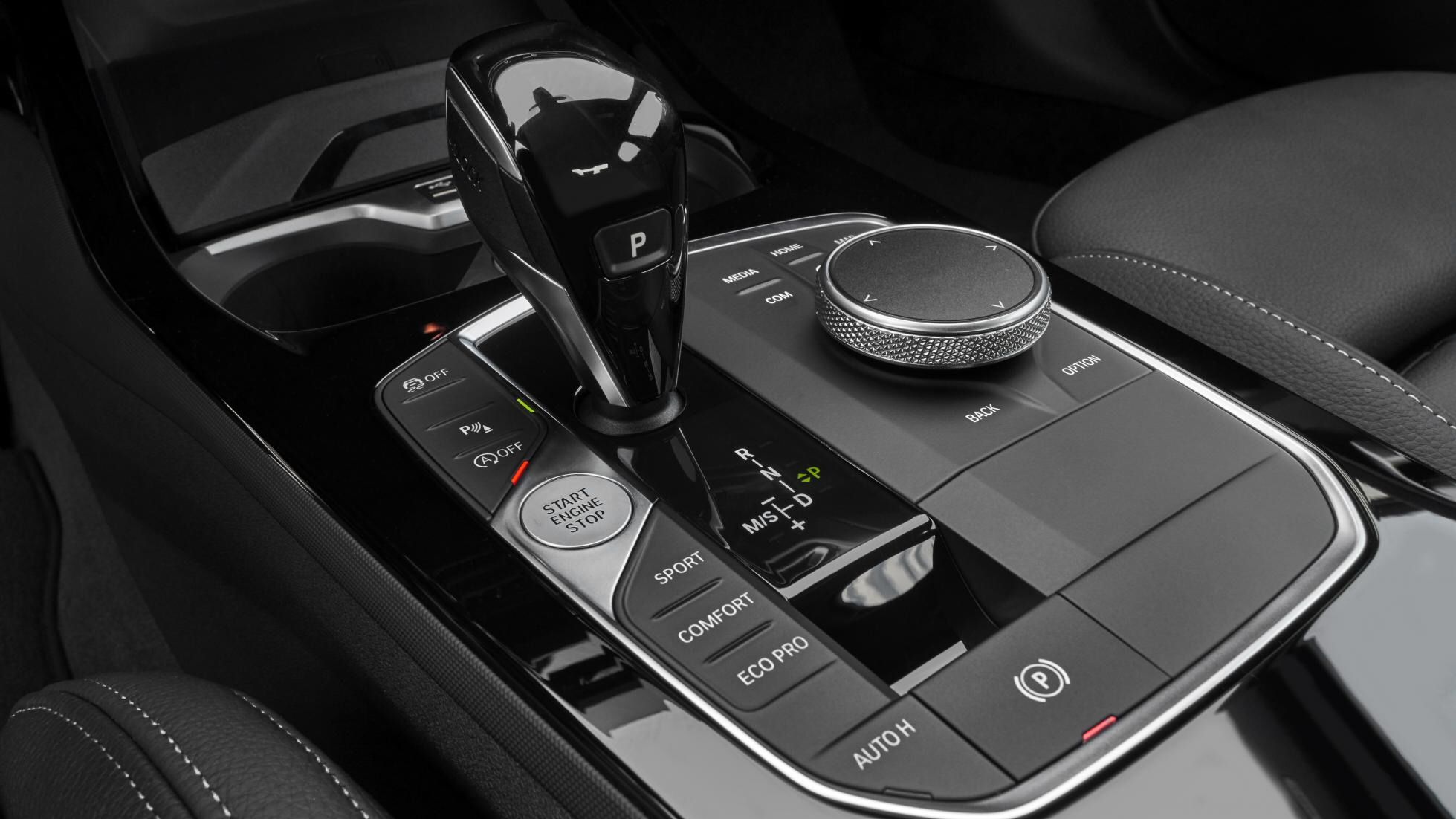 Drivers also get the firm's impressive iDrive infotainment system with smartphone connectivity though the gesture and voice control offerings are - thankfully - both options which you should avoid since they are a faff.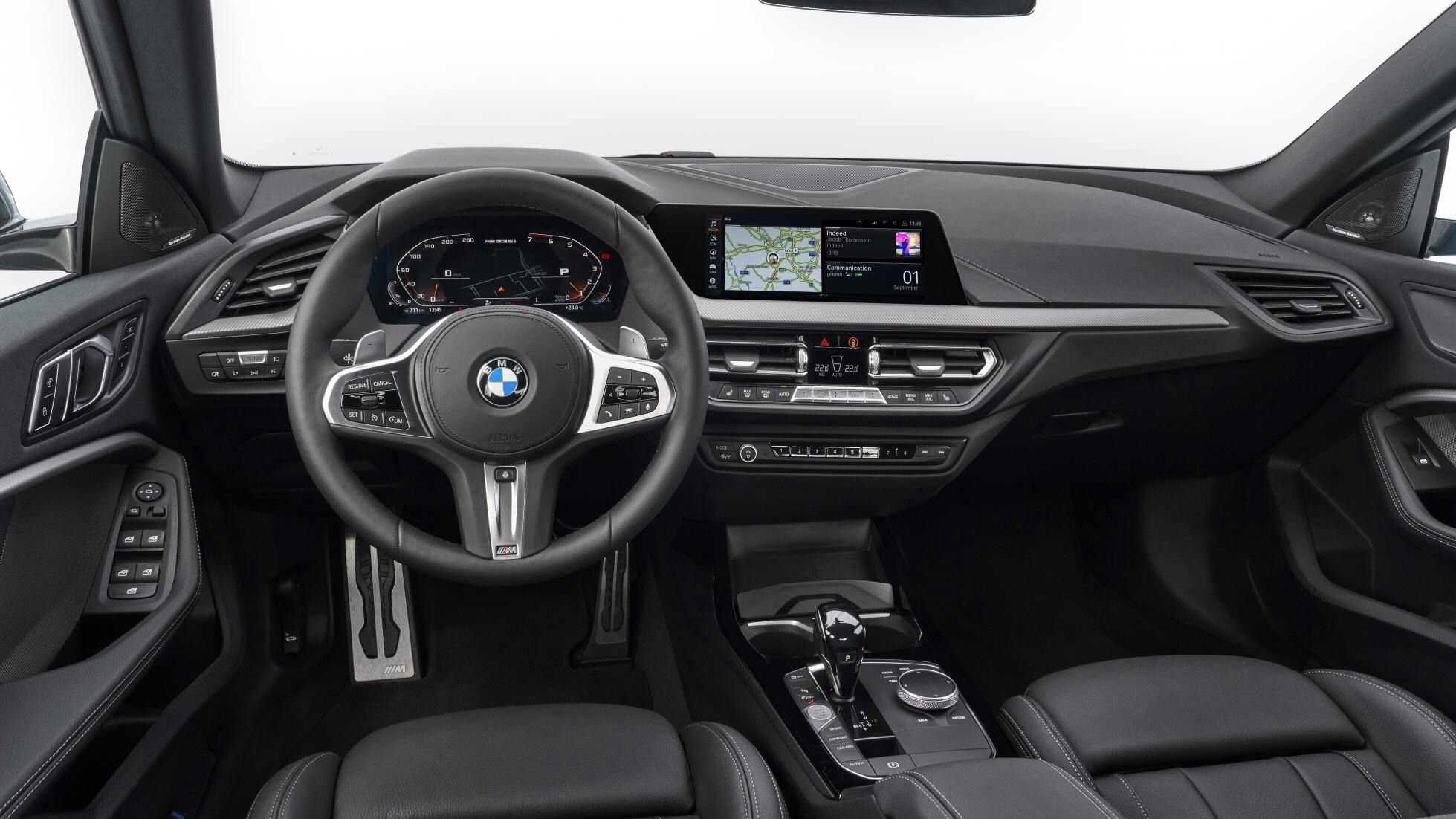 The 218i will be the bestselling model
For cost reasons alone, the 218i will be the bestselling model since it's the cheapest to buy and run. The engine is mated to a smooth changing six-speed manual box while the 220d diesel and the M235i petrol unit have an eight-speed automatic transmission. Both are sound choices for those doing lots of motorway miles.

There's a lot to love about the BMW 2 Series Gran Coupe but there's no hiding the fact that this is a saloon masquerading as a sporty coupe - and this split personality means it's a halfway house of sorts. And probably not what the BMW boffins were hoping for. We have a plethora of used BMW 2 Series cars for sale so head on to DesperateSeller.co.uk if you think it's the right car for you.

Desperate Seller rating: 3.5/5