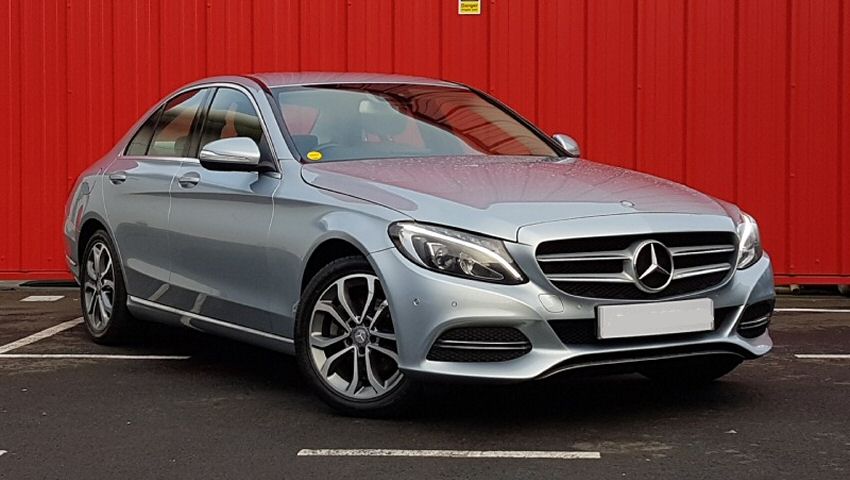 Caught in the classifieds: The 2014 Mercedes C Class
A new feature we're calling, Caught In The Classifieds, involves a member of our team scouring the DesperateSeller.co.uk website for a used car that stands out. It will usually be a car that we believe is underrated and provides excellent value for money. This week we spotted a rival to the formidable BMW 3 Series and Audi A4. It's the 4th generation 2014 Mercedes Benz C Class.
Make and model: Mercedes Benz C Class
Year: 2014
Mileage: 70,000
Target price: £12,000 - £13,000

For a long time the C Class was the entry level car in the Mercedes range. The A Class has since changed this but for many the classy C Class is still where proper Mercedes Benz ownership begins. Search the DesperateSeller.co.uk website and you can find examples of a 2014 C Class for as little as £12k. They're available as a petrol, a diesel and even hybrid. As well as saloon there's also an estate body variant available which you can get with manual or automatic transmission. You can also find examples in both two-wheel-drive and four-wheel-drive.

Step inside and you'll find a wonderful sweeping dashboard design and a really nice mixture of materials. Although these cars are five or six years old they still have a modern feel to them with a casing point being the tablet-like infotainment screen. The infotainment system does take some learning and the Garmin sourced sat-nav that you'll find on some models just aren't as good as Mercedes's own system. As a car specifically built to cover lots of motorway miles you'd expect a car like this to be comfortable and it doesn't disappoint. The seats are excellent and visibility all round is very good.

Although the AMG performance models are extremely fun and fabulously quick it's likely to be one of the more ordinary engines that peaks your interest. The most popular on the site are diesels but you will find petrol versions too. The hybrids which include C300 H and C250 E may be a little harder to find.

On the subject of practicality, the boot size is pretty much the same as you'd find in the BMW 3 Series. So, there's plenty of room for a couple of large suitcases. Folding rear seats come on all but the entry-level SE models and provide a flat load bay when lowered.

The 2014 C Class is an executive car that was built to whisk colleagues around to important business meetings. Therefore, expect to find plenty of room in the back for a couple of adults. It's an extremely comfortable car already but if you can find one with Airmatic Suspension then it will take comfort to a whole new level.

The 2014 C Class is a very safe car and was awarded top marks in independent crash tests. It's also shaping up to be a really reliable car with the only real issue so far being for a couple of recalls. The main one being a software update that reduced real-world NOx emissions on the diesels. If you find a car you like then you can find out if this has already been done by contacting a Mercedes Benz dealer.

As far as specification goes you can't really go wrong with the C Class because even the entry-level SE model includes things like a reversing camera and climate control.

Whatever 2014 C Class you choose it will look and feel very much like the real deal as far as Mercedes Benz ownership goes. If you want a car that has a bit of everything and makes you feel that you're driving a car that costs twice as much then we think this is it. Take a look at some used Mercedes Benz C Class cars for sale we have available right now.