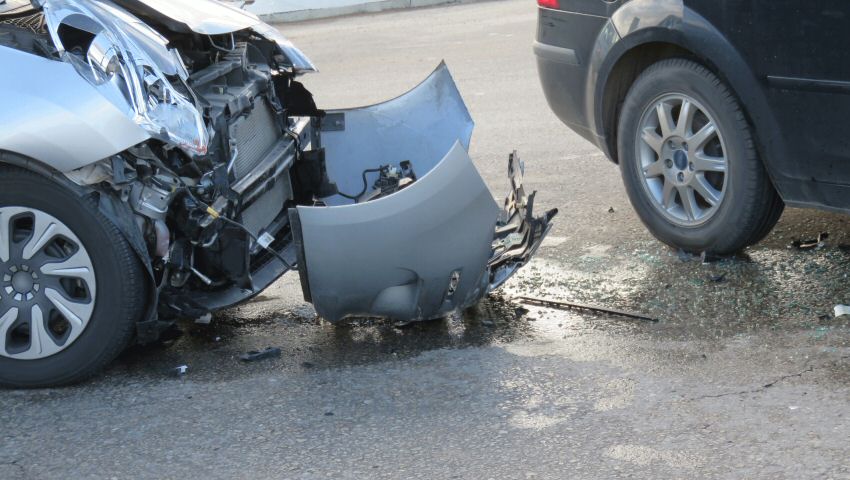 Crash for cash
A few years ago, a man was driving his Audi A4 in Wolverhampton when he was hit by a BMW 320, driven by another man. As a result, the first man made an insurance claim for over &pound250,000, to compensate him for an injury to his shoulder and damage to his car. Now, you're probably thinking: so what? That kind of thing happens every day. And that's true. Except that, on this occasion, the incident turned out to be a fake: the two men were friends, and had staged the 'accident' in order to make the claim. But their fraud was discovered and, as a result, both were sentenced to over a year in jail.
Now, admittedly, £250,000 is a lot of money. But is it worth risking over a year in jail for? Here at Desperateseller.co.uk, we'd say definitely not. Nothing is worth that kind of risk. But there's an increasing number of fraudsters who clearly think differently. Because this type of insurance scam is on the rise. To give you an idea of the scale of the problem, Aviva reported a 5.4% increase in car insurance fraud between 2017 and 2018 – equating to £246,000 a day.

So, what are the main insurance scams around today? There are quite a few, but we thought we'd look at the top three, just to make you aware – if you're not already – of the dangers. And the first is a scam known as 'cash for crash'. This has been around for a few years now, but according to the IFB (Insurance Fraud Bureau), it's more popular among fraudsters today than ever.

So, how does cash for crash work, exactly? Well, there are lots of variations on the theme. The case we started with is one approach. Here, the two men staged the fake accident between them, but it's not always done this way. Often, it's carried out by fraudsters who, acting as a group, will engineer a situation where an innocent motorist (such as you!) is forced into a collision. Examples include a driver flashing their lights at a junction to let you out, then crashing into you deliberately, and then making a claim on the basis that it's your fault. Frequently, the fraudster's car will have three or four passengers, all of whom will get out of the car rubbing their necks and claiming to have suffered a whiplash injury. The driver then proceeds to make a (big) insurance claim against you – usually for vehicle damage, injury and loss of earnings etc.

How do you make sure you're not a victim of cash for crash? One idea is to have a dashcam. This can be a big help, as the evidence they provide is often admissible in court. But, if a dashcam isn't your bag, there are still things you can do to minimise the chance of being scammed. For instance, if you're in an incident, it's imperative that you record as many details as possible, ask to see their driving licence – and don't admit fault for the accident. Also, remember to take a photograph of the other car and the people in it, so that they can't later claim for passengers who weren't present.

But cash for crash isn't the only kind of common car insurance scam. Second on the list of chart-toppers is 'ghost broking' – selling fake, and ultra-cheap, insurance cover. In this scam, the victim hands over the money and, in return, receives apparently genuine insurance documents. Usually, though, while the policy has been bought from a legitimate insurance company, it's been cancelled, then doctored to show false information. The results can be so convincing that many people don't find out that their policy is fraudulent until they are stopped by the police. How to avoid the scam? First, be wary of brokers who provide mobile numbers or Gmail, Hotmail, Yahoo or Outlook email accounts as their primary form of contact – this could mean that their operating as an individual, not as part of a legitimate company. You should also trust your instincts. The policy you're offered may seem fantastic value, but there's a lot of wisdom in the saying 'if something looks too good to be true, it probably isn't'.

And then there's 'Fronting' – another very common crime, and one you might not know you're committing. This is a term used to describe the act of falsely claiming to be the main driver on a car insurance policy. Here, a higher risk driver – such as a younger person who has only recently passed their driving test – is added as a named driver to a car insurance policy, when they are actually the main driver or owner of the vehicle. If a driver is found to be fronting when making a claim, the claim will be refused and their policy could be cancelled. They may even face prosecution for fraud, which can lead to a criminal record. Our advice is: don't be tempted.

Of course, in order to have car insurance in the first place, you need to have a car. And we've got thousands. They're all used, and they're all great value. Head over to our used cars section to check them out.