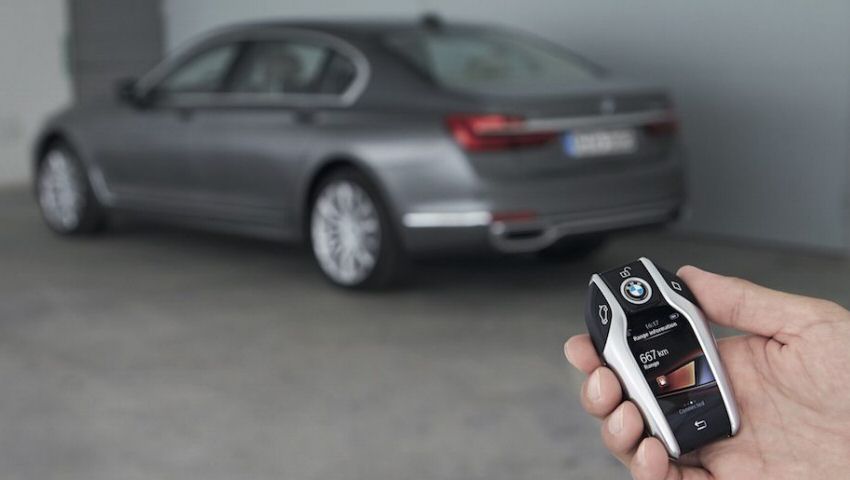 Wednesday rant: Why keyless entry can be annoying
Today's Wednesday rant is about Keyless entry – which is a good thing right? Wrong! I can find the whole experience slightly (well massively) irksome at times and here's why.
So, the general idea with keyless entry is that you can lock and unlock your car without using a conventional key. So, what could possibly be so bad about this you ask? Well, firstly the key fobs you get on modern cars these days are absolutely massive! Don't even get me started on the one you get with the BMW 7 Series! They're so big mainly because they need a whopping great big battery in them in order to activate features such as keyless entry. They're so big in fact that I won't even attempt to put then in the front pocket of my jeans for fear of being arrested!

What's supposed to happen, in a perfect utopia of course, is that you walk up to your car simply pull on the door handle and it miraculously opens - all because you have the key fob on your person somewhere. It's safe to say that we all agree this can be extremely useful. However, the problem occurs when you complete your journey. What's tends to happen at the end of your journey is that you open your door step out of your car and you walk away. But then what happens? What happens is you then suddenly think to yourself, oh is the car locked or did I hear the car lock? What you then do is proceed to walk back to your car, pull on the door handle to check and it opens. Of course it will open again because you still have the key fob on you. So, was it locked in the first place? It's something you'll never know! Then, naturally you proceed to manually lock it but then you're like…have I now unlocked it? You then come back for the second time and the car unlocks again! So, the only real way to check is to somehow place your key fob somewhere far enough away from the car that you can then walk up to the car again and check if it's locked. Absolutely ridiculous! It might just be me getting old but there you go, rant over.