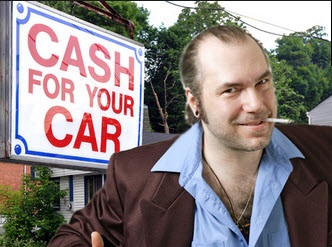 Know your legal rights before buying your next used car
Buying a used car is one of the most expensive purchases you will make. Therefore, it's important to know your legal rights when buying your next used car in order to protect your investment.
So exactly what legislation is out there to protect used car buyers? Well, the most important piece of legislation to be aware of is the Sale of Goods Act 1979. Basically, what this says is that when you buy a car it has to be fit for purpose in order to get you from A to B. In addition to this it also has to be of satisfactory quality. This is not legally defined but you have to take into account the age of the car, the price of the car and finally the condition of the car at the time of sale. If the car does not meet the requirements laid out in the 1979 Act then, providing you act quickly (usually between 3 to 4 weeks), you can reject the vehicle. Beyond that you can ask for it to be repaired for a like-for-like replacement or rescind the agreement altogether and get your money back. However, the reality is that the dealership will get to choose which of these remedies they wish to offer.

As an example, let's say you've bought your used car from an independent dealer and smoke starts to rise from the engine and it ceases to work, in this instance there are things you can do. You still have to take into account the age of the car, its price and its condition at the time you purchased it but if you're going to act then you need to do it as quickly as possible. It's also vitally important that you cease to use the car. Take the keys and head straight to the dealership explain what happened and ask for your money back. If the dealer refuses to give you a refund then you have a couple of options. If the value of the car is under £5000 (England & Wales) then you can fast-track your claim by going through the small claims court. If the value of the car is above this amount then the legal procedure it more complicated and therefore it is advisable to seek formal legal advice.

If you've purchased your car through finance which was provided by the dealer and something goes wrong then the finance company and dealership are jointly liable for any breach of contract. So, if the dealer refuses to resolve your issue then you can go direct to the finance company.

By far the cheapest way to buy a used car is not to buy from a dealer at all but to buy it privately. If you decide to purchase a car this way then it's important to remember that you will not get protection under the Sales of Goods Act 1979. This is simply because you are not a "consumer" in this instance. Therefore, the car does not have to be of a satisfactory quality or fit for purpose. However, it must fit any description given to it by the seller. This could be in the form of an advert or verbally said to you by the seller. If the car doesn't meet the description then you can claim under the Misrepresentation Act. This act allows you to claim the difference between what you received and what you should have received, or for the cost of any repairs, or any other losses that you suffered as a result.

The chances are extremely low that you will encounter any problems when buying your next car. However, it's imperative that you do your research and know where you stand legally should the unexpected happen.