Weíre showcasing three incredibly cheaper alternatives that are ideal for those of you that want all the qualities of expensive cars but on a ďcheap carĒ budget. Slinky styling, front engine power and a spine tingling chassis. In this article weíre going to tell you about the best ďbeer moneyĒ substitutes to cars such as the Aston Martin Vanquish. However, instead of costing near &pound200,000 these three cars can be had from just &pound1,000!
We begin with the most affordable in our trio, the Ford Puma. This car was first introduced back in 1997 and would have set you back about £12,000 when new. Now, if you take a look at the cars we have for sale on DesperateSeller.co.uk, you can find them for as little as £1,000. Whatís crazy about the Ford Puma is that itís well over 15 years old and in our eyes it just doesnít look that old. This is perhaps because it was designed by the same man that designed the Aston Martin DB9, DB7, Vanquish and the current crop of beautiful Jaguars.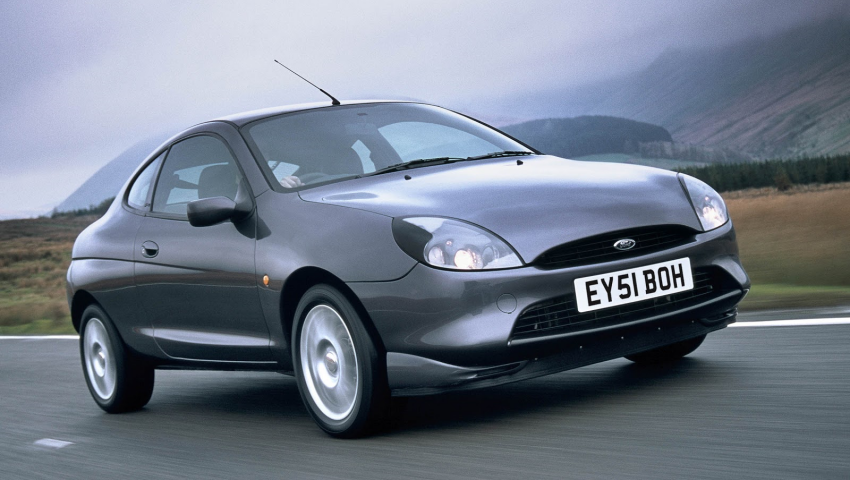 Youíll get nearly 40 miles to the gallon (mpg) out of a Puma thatís if you drive it conservatively. It will also get you from 0-62 miles per hour (mph) in around 10.4 seconds. The chassis is built to cope with all the power youíll chuck at it. You can thrash it into any corner you like and youíll find itís always got your back covered.

If youíre tempted by used Ford Puma cars for sale there are a few things you need to check before buying one. The first thing you need to look out for is rust, as rust seem to really like Pumas. A main reason being that the wheel arches which are made of fabric. This fabric draws in and holds in the moisture which helps to rot out the edges of the arches. To replace the arch panels and have them re-sprayed could cost you around £300 per corner. You should also check that the heater works as itís a common, although not too pricey, fault. Finally, the 1.4 and 1.6 litre engines are pretty tough though the 1.7 litre version is a bit picky when it comes to oil. So, if youíre looking at a 1.7 litre example then make sure itís actually got oil in it. Secondly, make sure itís been changed regularly and with the right type of oil.

The Ford Puma is a genuine bargain but if youíre feeling a little bit more flush then weíll introduce you to the BMW 850i. This car was produced back in 1989 and finally came off the production line in 1999. This car would have fetched around £61,000 when new but you can pick one up on DesperateSeller.co.uk for as little as £4,000. The reason why this car is on our list is because it shares the same number of cylinders as the Aston Martin Vanquish. This car will push out 296 break horse power (bhp) through a 5.0 litre V12 engine. The throttle was known to be a little sluggish with the V12 so we suggest that you upgrade the ECU chip. This will really revolutionise this car though the throttle response and make it really tight. Another downside to this car was the noise it produced or should we say the lack of it. The standard exhaust was frankly just a little too quiet. Therefore, you might want to look at getting a different exhaust fitted away from the standard one.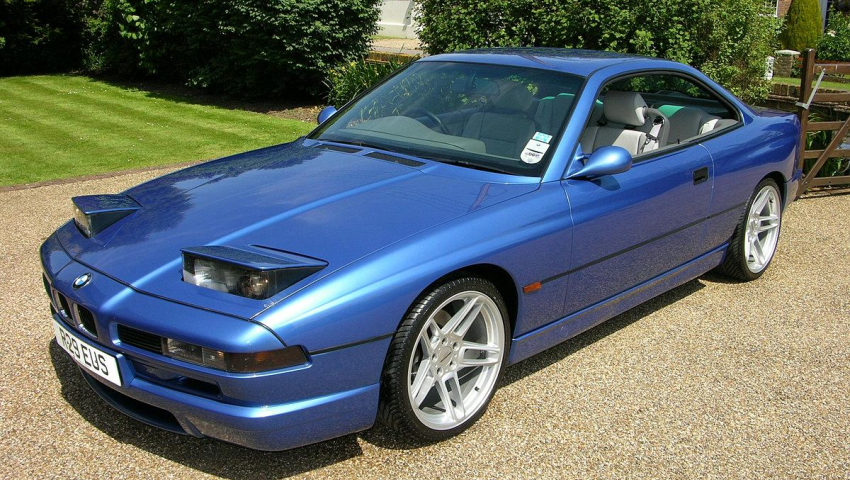 A used BMW 8 Series really is a chest-wig on wheels but what should you look out for when buying one? One area to check thoroughly is the suspension because thereís an awful lot of ball-joints and bushes on what is a rather complex set-up. Due to the fact that this car is quite heavy, and also getting on a bit in terms of age, it tends to wear these parts out. Ideally, you need to get this car on a ramp before you buy it. This way you can have a really good visual check. You should also take it out on the road and get it up to motorway speeds and check if the car is meandering or juddering around. If you need to replace all four suspension joints it could cost you anywhere near £1,500. Next, you need to start the engine. The V12s are known for being a dependable tank of a motor. However, you need to check for any loud tinny noises. This is because the oil-rail that lubricates the camshaft is known to have bolts that work loose. If they do so then it starves the cam of oil. If this happens then you can expect a £2,000 bill!

The BMW 850i is a striking motor but there is one other car you need to consider. This car is still so modern that itís still for sale brand new today. The car weíre talking about is the Jaguar XK. Believe it or not, you can buy a used Jaguar XK car for sale on DesperateSeller.co.uk for just £15,000. Buying one of these brand new could cost you anywhere around £65,000!




Simply put, £15,000 for a Jaguar XK is just astonishing car for your money. The main difference between this car and the Jaguar XK you can buy today is that the engine is a 5.0 litre unit. There are also some very small design changes but these are extremely difficult to notice. You canít really look at this car as being a ďpoor manís Aston MartinĒ we think itís a car thatís credible. Itís certainly down on power compared to the Vanquish but itís really not down on anything else - certainly not build quality. The great thing about the XK isnít just that itís fast but it feels so light and agile around corners. This is largely thanks to its aluminium construction. You wouldnít buy this car and be disappointed in fact we would argue that itís the best £15,000 youíll ever spend on something with four wheels.

The Jaguar XK is incredibly reliable but itís worth checking that all of the snazzy interior gadgets do work. You also need to take a good look at the tyres. Being a rear-wheel drive car you can easily get through a set of tyres in under 15k miles. Considering the rear ones cost £600 for a pair itís worth checking that thereís plenty of tread left on the tyre before you buy. Itís a given that a car this young and of this calibre should have a full service history. However, you should also check if itís ever had a gearbox change. This is because although Jaguar say that it doesnít need to be done, a lot of specialists recommend that itís done every 80k miles to keep it in tip-top condition.

So, these three cars can offer some of the Aston Martin experience for a fraction of the price. If you canít afford a Vanquish then maybe you should take a look at these cheapskate alternatives.