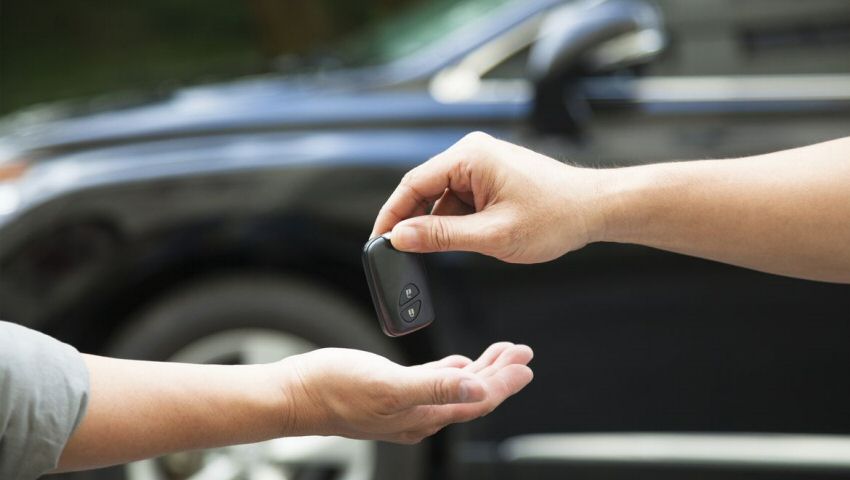 Selling with safety
Here at DesperateSeller.co.uk, we specialise in helping people find the car they want. We also specialise in helping people sell their car – in fact, that was our main focus when we started the business. So you won't be surprised to learn that it (selling cars) is a topic we know a thing or two about. And we know that selling (and buying) can be a risky business, with so many scammers around. Only last week, a customer told us how he was nearly conned out of &pound5000, when selling their 5-yr old Fiat Punto. How? See Scam 1 below. So we thought we'd use this post to highlight a few tricks that, in recent years, have become commonly used in recent years by fraudsters.
Actually, we already offer some helpful advice on how to sell your car safely. You'll find these in our ˜Sell my car˜ section. But, while you'll find this advice useful, it's not comprehensive, as scams are emerging all the time. Most of them are pretty easy to avoid, so long as you have your eyes open for them – here are a few tips to help you do just that.

Using fake for fraud
Online payment. It's made life soooo much easier, don't you think? And you're right - of course it has, for nearly everyone. Including fraudsters. For them, online payment processes, such as PayPal, open up all sorts of doors. Take, for example, the following scenario. Someone sees your car and offers to buy it, but - as they're abroad (or some other plausible reason) - they can't visit you personally to pay. So they promise to settle by PayPal (or other online method). And, sure enough, you soon receive a notification from the online payment service that the agreed sum is pending – as soon as you ship the car, it will be credited to your account. So, you do your bit, and ship the car, only to find – guess what – that the receipt you'd received was a fake. A very good one, but still a fake. And now you've lost your car. It may sound an obvious scam, but it often works. Don't fall for it - make sure you have the money before parting with your vehicle!

The Refund Rip-off
Here's another one which involves a buyer who, for some reason (usually very plausible) can't meet you and pay in person. Instead, they suggest paying by cheque, or via bank transfer, or using a service such as PayPal. You agree, and they send you the money – except that, "by mistake" they overpay you. After that, of course, they ask you to refund the extra, which you do – only to find that either their cheque is forged, the bank transfer hasn't happened at all or the payment receipt you've received is fake. Again, it sounds like the kind of thing no-one would fall for – but they do. Don't be one of them – refund the overpaid amount, certainly, but only when the buyer's payment has cleared into your account.

The compensation con
If someone wants to buy your car without viewing it beforehand, be careful. They may be quite legitimate and honest, but it's far more likely that they're trying to scam you. How does it work? Easy. After buying the car, the purchaser gets into an accident, or damages the car, on purpose, then claims it was already damaged when they bought it. They then try to make you pay.

This is a scam that's easily avoided – just ensure that you describe your car accurately and fully when advertising it, not forgetting any faults with the vehicle. You may also consider asking the buyer to sign a "sold as seen" receipt before agreeing the sale.

Knock-down tactics
Another oldie-but-goodie favoured by scammers here is to try and persuade you that the car isn't worth what you're asking for it. Often, they'll bring a third-part, an 'expert', with them, who will make themselves busy doing checks on the vehicle. These checks will – surprise! – show that lots of things need fixing, and they'll make you a (very low) offer, which takes account of the estimated repair costs. The obvious aim here is to resell the car and make a profit. But it's a scam that won't work if you're confident of the true value of your vehicle, and have had it professionally inspected beforehand.

Of course, there are many more scams than these. In general, the top tips for protecting yourself online are:




Thoroughly describe the car when creating your ad.


Be wary when dealing with buyers who don't want to see the car first.


Don't be fooled by fake email receipts.


If in doubt, use search engines to check a buyer's phone number and email.


Take your time with money transfers and cheques.


Make sure you've been paid before you part with the car.


Don't let other people pay for the car on the behalf of the buyer.