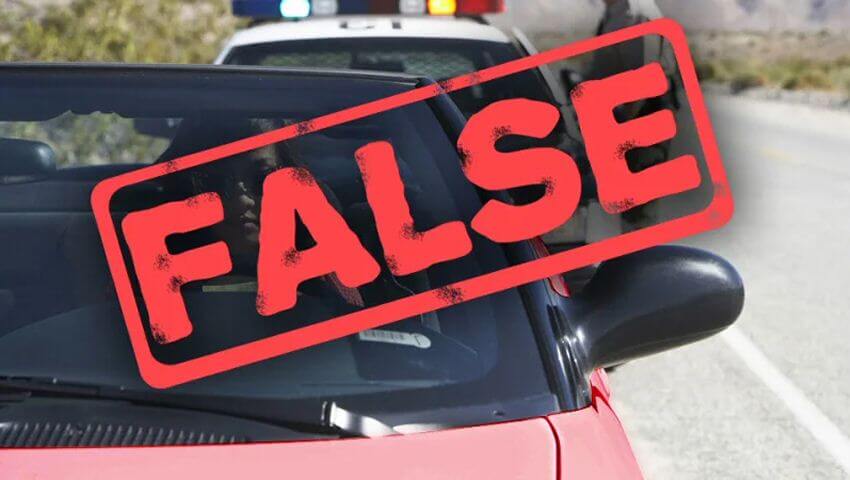 The mythology of motoring
When it comes to cars, itís true: some people are very mechanically-minded. Engine-educated. They know their spark plugs from their sumps, their connecting rods from their crankshafts. Most people, though, arenít Like that at all they know about as much about the internal workings of their car as they do about quantum electrodynamics. Not, in other words, all that much. And, as a result, they tend to take everyone elseís word for it when it comes to basic car facts. Which is quite understandable. After all, most of us tend to believe others when it comes to subjects we know little about. And the result Ė in the world of cars, as with any other aspect of life Ė is mythology: a bunch of dubious, or just downright wrong, Ďfactsí which purport to be immutable truth.
Now, of course, the question on your lips is: such as? Well, just to illustrate our point, here are a few of the more common and enduring car myths that just wonít seem to die.

More fuel is wasted when starting a car than when it idles
Once, not all that long ago, most cars had a carburettor. This blends fuel and air, so it can be burned by the engine. And, in those days, starting a car required a relatively big Ďhití of fuel to the carburettor. Now, though, most cars use fuel injection, which removes that fuel Ďhití when starting. So, if you really want to save on fuel costs, consider turning off your engine whenever youíre going to be stationary for more than about 30 seconds. Actually, these days, many cars do it automatically.

Engines need to be warmed after starting
Like many misconceptions, the idea behind car idling begins with a germ of truth. Because, when cars depended on carburettors (see the previous myth), they really did need a warm-up to work well. But weíve largely done away with the carburettors, in favour of electronic fuel injection. This uses sensors to supply fuel to the engine and get the right air and fuel mix from the moment the car is started. Itís an advancement that makes the need to warm up an engine unnecessary.

When it comes to safety, bigger equals better
It sounds so, well, reasonable, doesnít it? After all, if youíre in a crash, you would probably want as much mass as possible between you and the impacting object. Right? Well, maybe. And maybe not. Recent studies have suggested that vehicle weight is actually much less important to safety than safety features. And, perhaps contrary to expectation, many smaller cars, such as the Honda Civic, have better Ė or just as good - safety features than their heavier cousins.

Regular tune-ups will extend your carís life
Even if youíre not intimately familiar with how engines work, you almost certainly know that they involve a complex series of components, all churning, rotating and grinding away at each other. So, yes - itís reasonable to suppose that they need regular maintenance. But the long-held idea that a car needs a full tune-up every six months isnít really true any more. The reason? Well, once (not all that long ago), cars relied on precision tuning to ensure that all their components were working together like they should. Now, though, cars tend to use computer systems to monitor and adjust things on an ongoing basis. So while itís still important to occasionally check items such as belt condition and fluid level etc, full tune-ups arenít really on the must-do list any more.

Engine oil should be changed every couple of thousand miles
This is another widespread one. And, once again, we have the past to blame. Once, you see, engine oils were prone to sludge build-up, so changing the oil every couple of thousand miles was necessary to ensure that engines wouldnít get damaged. But advanced detergent oils with improved viscosities, together with better engine technology, have made this particular recommendation obsolete. Most cars can travel as much as 10,000 mi before needing an oil change (but check with your carís ownerís manual).

Premium fuel will help my carís performance
Most standard brands of petrol have an octane rating of 95. But super fuel typically has a rating of around 98, which can make the engine work more efficiently and improve performance. Typically, premium fuel costs around 10p a litre more than standard fuel, although it can be as much as 30p more. Is it worth paying the difference? Itís a point which is endlessly debated. However, the consensus of expert opinion is that 99% of cars will work perfectly well on standard 95-octane fuel, though certain high-performance sports cars may benefit from the more expensive stuff.

One thing that most definitely isnít a myth, is the rumour that Desperateseller.co.uk has an incredible range of used cars for sale. Why not see for yourself that itís true, right now!