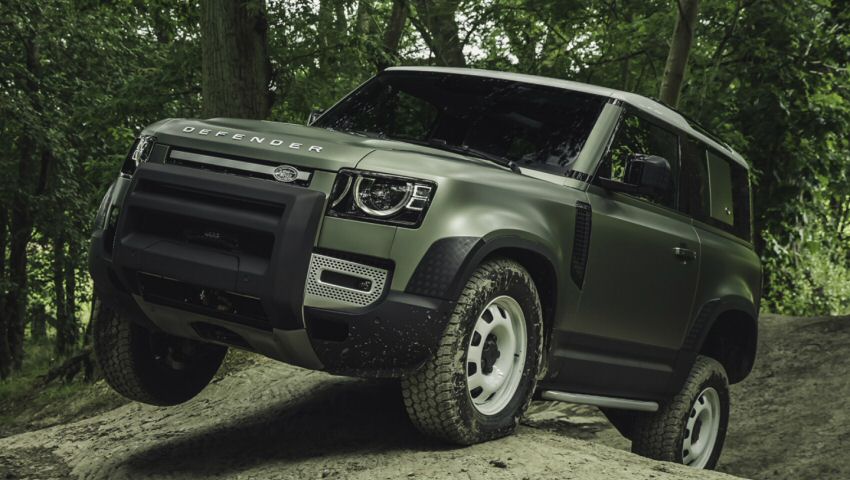 Who exactly is the target audience for the new Land Rover Defender?
Have you seen the all-new 2020 Land Rover Defender? It's absolutely sensational, and in my humble opinion, it's a million times better than its predecessor that had been around relatively unmolested form since the late 1940s.
There's one problem with the new Defender though, which is who's actually supposed to be the target audience for this fabulous new vehicle?

I spent the best part of a decade working in Land Rover dealerships selling their vehicles, and I have to admit, I went from knowing almost nothing about the brand to it becoming almost a part of my DNA. However, despite its enduring popularity and an almost evangelical fan base, the one model I never liked was the Defender.

The old Defender was horribly basic, it had the aerodynamics of a brick, there were holes in the floor, the windscreen wipers were almost useless, the de-mister was even worse, and there wasn't room in the driver's seat for anyone who had a right arm. Admittedly, it was sensational off-road, and, well, that's about it really.

The thing is though, now that we have the new Defender, I finally get the old one. I still wouldn't want one personally, but at least I see what the point of it was. The old Defender was a rough-and-ready vehicle that could handle any terrain, and you wouldn't mind if it got bashed about a bit in the process.

I was once at a Land Rover event for dealers at some castle, where they were showcasing the latest improvements to the old Defender. They had one on a stand that showed off the underneath so we could see how tough it was. It was explained to me that things like the track rods and axles were so much thicker than those of their rivals so that if they got bent when you're in the middle of nowhere – like a desert – you could pick up a rock and beat them back into some sort of shape.

The all-new 2020 Land Rover Defender looks fabulous, it's as incredible off-road as the likes of the Range Rover and the Discovery, the interior is what you'd expect from a modern luxury SUV, and it's packed with the latest technology. All of that makes it a vehicle I would buy over its predecessor in a heartbeat, but I still wouldn't buy one for one reason, which is the price.

A new Land Rover Defender 110 will cost you from £45,240, while the 110 X starts from an eye-watering £78,800. In 2016, the most expensive Defender was the 110 XS which had a starting price of £33,405, while a short-wheelbase Defender 90 started from as little as £23,100.

For a couple of thousand more than a basic new 110, you could have a new Discovery. The Discovery Sport starts from £31,575, the Range Rover Evoque £31,395, the Range Rover Velar £45,260, and you can have a Range Rover Sport from £64,725.

Ok, the new Defender is probably a more capable off-roader than the other models, but how many people actually need that level of capability? Buyers who need a hard-core off-roader to beat the living daylights out of will go for something cheaper, and the majority of urbanite SUV buyers will prefer something with a Range Rover badge.

So, who is going to be buying the new 2020 Land Rover Defender? I'd love one, but if I was going to splurge that kind of money there are dozens of other vehicles I'd buy instead, and I'm sure that will be the same for the vast majority of SUV buyers.
It's good news for anyone with an old Defender though, as their values are unlikely to be going down anytime soon.