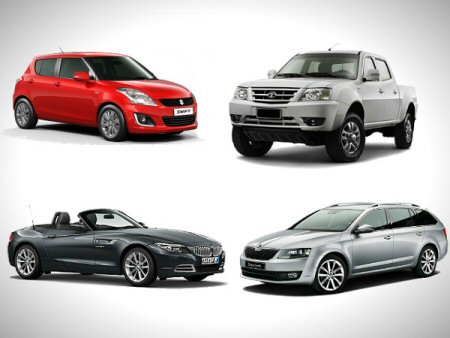 Car body styles explained
The beauty of being a car buyer today is that there are so many different types of car to buy. You could easily be forgiven for finding your choice a little bewildering. So, if you don't know your MPV from your SUV or your coupe from your convertible then we're here to explain a few things.
In this article we'll take you through the seven most important body styles on offer and explain exactly which type of buyer each is most suitable for.


Hatchback
Where better to start than the humble hatchback which is the UK's most popular body style. Hatchbacks come in an array of different sizes ranging from cars such as the
Renault Twingo
to the
Ford Focus
and beyond. The crucial aspect that they all share is that the entire rear end opens up to allow access to the boot.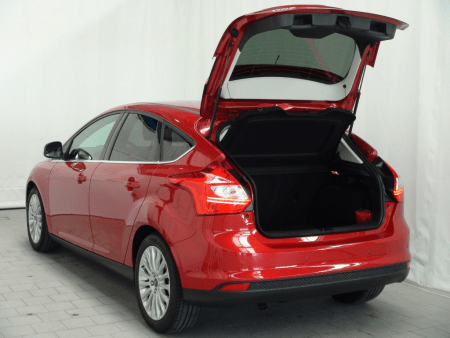 With this degree of practicality it's no surprise that cars like this are ideal for families, especially when you get to models such as the
Vauxhall Insignia
and the
Ford Mondeo
. As the whole rear end opens it couldn't be easier to load things in and out of the boot and it also allows you to easily make the most of what space is available. Hatchbacks are further helped by the fact that almost without exception every hatchback also has rear seats that fold down so you can load even bigger items in if you need to.
Pros:
Practical and versatile and gives easy access to the boot. Available in many sizes.
Cons:
Very common and not as distinctive as other body styles.
Saloon
Hatchbacks are in direct contrast to the other popular choice of body style, the saloon. The saloon is a car in which the boot is totally separate from the passenger compartment. In the UK at least this body style tends to be associated with more prestigious cars. For example, most executive cars are saloons. The
BMW 3 Series
, the
Jaguar XF
and the
Mercedes S Class
are perfect examples.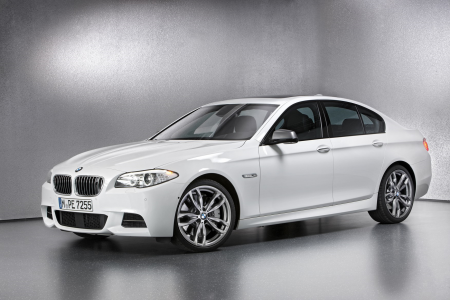 The trouble you get with saloons is that what you gain in prestige over a hatchback you lose in practicality. Not only will you find the boot opening considerably smaller but it's much harder to reach into the very depths of the boot. Even if the rear seats do fold down, which they don't on a lot of saloons, you'll have a much smaller gap to squeeze things through and you won't have as much height to play with as you would in a hatchback.
Pros:
More prestigious image than a hatchback. Wide range of models to choose from.
Cons:
Less practical than a hatchback.
Estate
One way to get around the problems of the boot in saloon cars is to buy an estate. Saloons are pretty much based on a saloon or a hatchback but they give you a bigger and boxier rear end for your luggage. As you can well imagine this combined with the flexibility of folding rear seats makes this body style particularly suitable for use as a family car.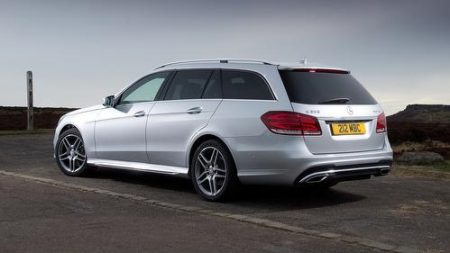 Essentially estate cars are hatchbacks and just like them they come in all sizes. They cover everything from models as small as the
Skoda Fabia
right up to relative behemoths like the
Volvo V90
and the
Mercedes E Class
. The attraction of an estate car is pretty easy to sum up – space.
Pros:
Great for families and available in a wide range of sizes.
Cons:
Dearer to buy and run than a basic saloon or hatchback.
MPV
If space and versatility are your absolute priority then an MPV (Multi Purpose Vehicle) may be the answer to your prayers. Back in the day these used to be called people carriers but nowadays they do much much more than that. What makes them MPVs is the wide range of possible layouts inside. While the precise details vary from car to car you can expect a seat that slides, tumble, fold and may even disappear into the floor. Generally speaking MPVs also have a slightly higher diving seat position and this can make the driver feel a little more confident on the road.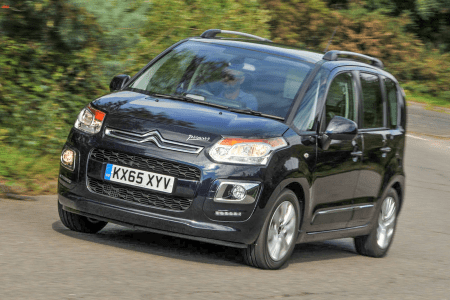 However, there are a few myths to bust. First of all, not all MPVs are 7-seaters. Instead, just think of an MPV as a cars that makes the most of what space it has on offer. You can apply this principle to a 5-seater just as much as you can to a 7-seater. Secondly, MPVs aren't always "big" cars. For example, the
Citroen C3 Picasso
is a genuine MPV but it's not much bigger than the regular Citroen C3. Even the very biggest MPVs, like the
Ford Galaxy
, are actually no longer than a Mondeo estate. Finally, not all MPVs look like boxes on wheels. In fact, some are genuinely sleeks and stylish. That said, if you really can't cope with the look of an MPV then the good news is that many of the seat folding tricks are available in other sizes of car.
Pros:
The ultimate in versatility with lots of seating permutations. Generally higher seating position.
Cons:
Some look like boxes on wheels and size may be off-putting.
SUV
SUV stands for Sports Utility Vehicle. Many people may call these 4x4s or off-roaders and while this is understandable not all of these cars have 4-wheel-drive and many aren't designed to go off road at all. Like several other body styles SUVs come in all sizes ranging from relative tiddlers like the
Vauxhall Mokka
up through to the
Mazda CX5
and on to giants like the
Range Rover
. What these cars do have in common is that they sit just that little bit higher off the ground and generally have a chunkier appearance to their body. For many people that rugged style alone will be enough to attract them. The extra height isn't just about looking good, it can actually help people get in and out of the car because they don't have to drop down so low to get into their seat.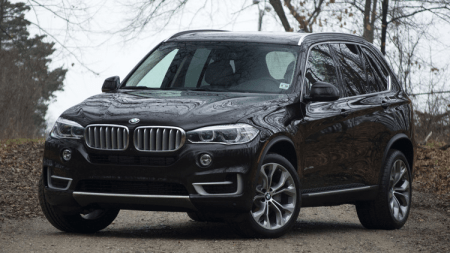 What's more, SUVs generally have as much space inside as a similarly sized hatchback or estate and some can even rival an MPV for their versatility. They also have that added attraction of that slightly higher driving position all of which means that a smaller SUV is the perfect thing for running around town while larger SUVs are attractive as family cars. The sheers size of an SUV could be off-putting to some people and some of the big ones are very big. However, that extra height can be deceptive. In fact, most SUVs tend to take up no more road than a regular hatchback or estate so they're just as easy to manoeuvre. On the other hand the extra bulk of an SUV can mean worse fuel economy especially if it comes with 4-wheel-drive.
Pros:
Attractive rugged looks and good practicality. Higher setting position makes getting in and out easier.
Cons:
Sheer size can be off-putting and may lead to worse fuel economy.
Coupe
Next we come to two body styles that will appeal to buyers that probably don't have to worry too much about practicality. First, coupes are characterised by their sleek profile. The
Audi TT
is a perfect example. Generally coupes are sportier cars that sit a little bit lower to the ground and will appeal to buyers that are willing to sacrifice that little pace and practicality in favour of extra style and a sporty drive.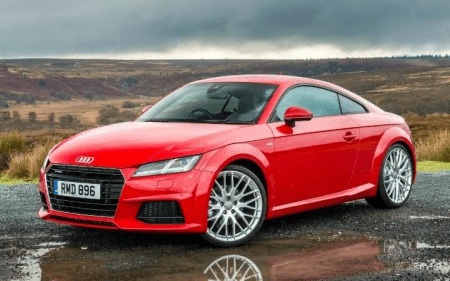 Some coupes are based on other models. The
BMW 4 Series
for example is effectively just a coupe version of the 3 Series saloon.
Not all coupes are 2-door models either. For example, BMW will happily sell you a 4 Series Grand Coupe which has 4 doors squeezed into its sleek body. What's more, manufacturers are increasingly applying this coupe philosophy to other body styles. So, you can buy coupe-like saloons like the Mercedes CLS and Volkswagen CC. There are even coupe versions of SUVs like
BMW's X4
and X6.
Pros:
Sleeker looks and generally sportier drive.
Cons:
Less practicality and some may find it hard to get in and out of.
Convertible
Finally, we come to the convertible which is probably the easiest body style to define. Quite simply these are cars in which you can raise and lower the roof. Again, this class of car covers a wide range of sizes and includes both soft and hard tops. Some convertibles like the
Maxda MX5
and Mercedes SLK are designed as pure sports car but others are based on existing models and just give you the chance to soak up the sun.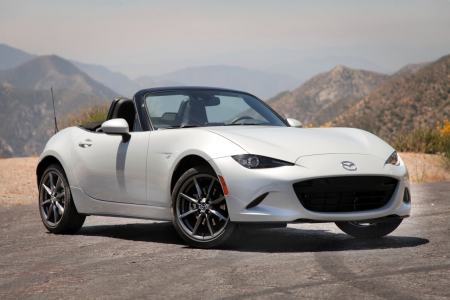 Clearly these are cars that favour fun over function and overall convertibles are probably the least practical of all the body styles on offer. However, you can buy both 2-seater and 4-seater convertibles and some even have quite reasonable boots.
Pros:
Two cars in one thanks to removable roof. Enjoy wind-in-the-air driving.
Cons:
Probably the least practical of all the body styles.
Conclusion
So, there you have it a roundup of the most popular body styles on offer. The good news is that no matter what you want from a car they'll be something on DesperateSeller.co.uk that fits the bill!