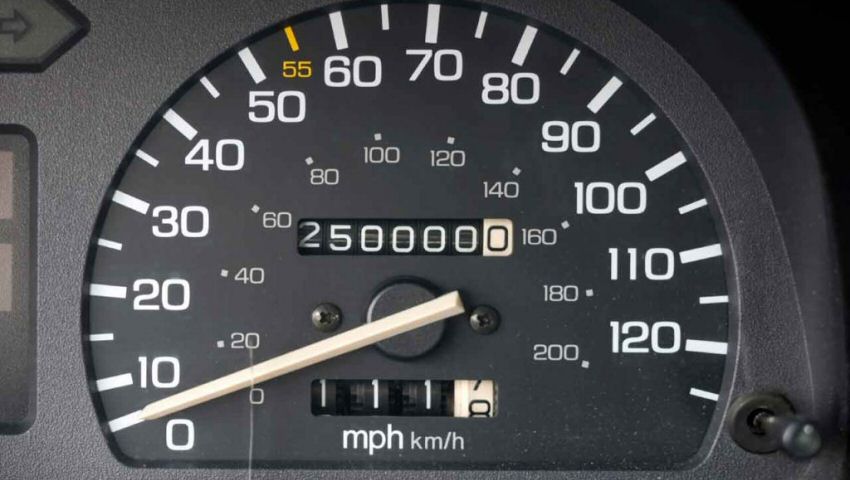 The good thing about high-mileage used cars
Do used cars with high-mileage get a bad rap? It's possible. After all, some – if not most - buyers place a mileage limit on their prospective car purchase, and won't consider anything above that limit. To some extent, this is understandable – it's a hangover from years gone by, when a 100K+ miles on the odometer indicated that the vehicle in question was long past its sell-by date.
But the world – and, more specifically, engine technology - has changed. These days, dismissing a car because of high mileage could mean you're missing out on a bargain. To see the sense of this, consider a three-year-old car. Typically, you might expect such a vehicle to have covered between 30,000 and 45,000 miles. So, if you were to come across a three-year old car with just 10,000 miles on the clock, you might feel highly tempted to stump up.

But wait! What if that vehicle had been used for nothing but very short trips throughout its life? In that case, the oil may not have been given time to warm up, increasing wear on the engine, while lots of town driving could mean more wear and tear on the clutch, gearbox, suspension and brakes. On the other hand, a motorway-muncher with more miles on the clock might have spent most of its time gliding along smooth roads in sixth gear, with only a few stone chips to give away its age. Here, the higher-mileage car is likely to be a better bet, value-wise.

An increasing number of people are beginning to recognise this fact - that is, that low mileage doesn't necessarily mean better value. Which is probably why, as we write, some 8% of the 470,000 cars for sale on a well-known classifieds website have clocked-up 100,000 miles or more. Such cars are clearly in demand.

This will come as less of a surprise when you know that most modern car engines are designed to have a life of at least 150,000 miles, so long as they're maintained to a service schedule. And this can easily be doubled if the car is particularly well looked after.

That, at any rate, is the theory. And we decided to test it. We tracked down a 2002 VW Golf 1.9 TDi, which had more than half a million miles on the clock, and asked the owner if we could test drive it. They agreed, and over a period of two days, we put it through its paces - on the M4 between London and Reading, and through the stop-start North London streets. The car never missed a beat. If you ignored the understandably worn seat fabric, and a slightly rattily engine (not uncommon in any older diesel, irrespective of mileage), there was little to suggest this Golf had racked up anything more than standard mileage for a 17-year-old engine.

So there, if it's needed, is proof-positive – older cars can be a good deal. But that doesn't mean all older cars are great value. As with any used car, there are ways you can be caught out. Yes, high-mileage cars can be worth investing in – but they can also be a money pit. How can you avoid making this mistake?

One of the most important things to do, before putting your hand in your pocket, is to go through the service history carefully, to see who has done the work, what they've done and when. And look at the car's MoT history (you can do this for free at https://www.gov.uk/check-mot-history). If the car has failed regularly, and racked up lots of advisories, you know it hasn't been cared for. And don't be afraid to invest in a professional inspection. They can often be worth the extra.

It's also worth noting that many of the best used vehicles are ex-company cars, because – typically - they'll have covered high motorway mileage and will probably have been serviced properly. And don't be put off by a car that's had lots of money spent on it, because big bills show it's been cared for. It's also worth considering that these high-mileage cars are much cheaper than a low-mileage equivalent, so you can afford to spend some of the cash saved on repairs.

In summary then, the point is – don't automatically write off a car just because it has high mileage. As long as you carry out a few basic checks, you could be getting a great deal! And if you want to put this principle into practice, there's no better place to start than the Desperateseller.co.uk used cars section!