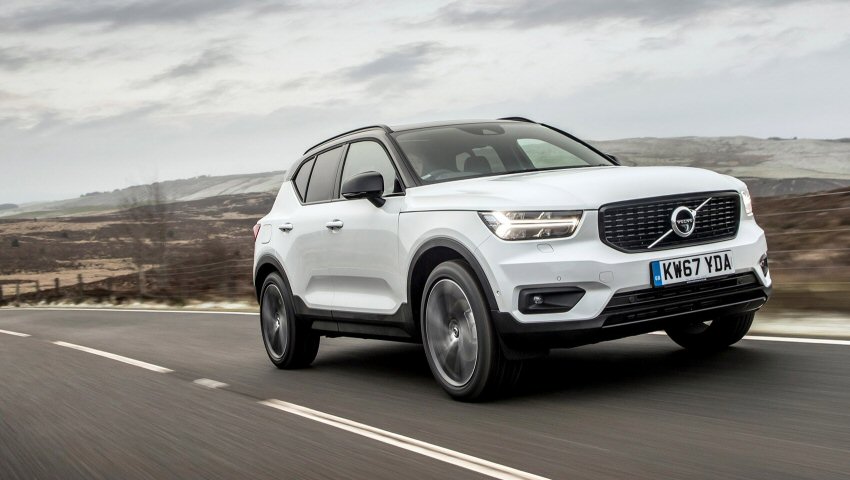 UKs Best-Selling Vehicles are Not SUVs!
If you're one of those apparently rare people who still prefer cars to high-riding SUVs, you might be surprised to learn that seven of the top-ten best-selling vehicles of 2020 here in the UK were cars were not SUVs. According to data published by the Society of Motor Manufacturers and Traders (SMMT), SUVs didn't even figure in the top five places of the list of best-selling vehicles of 2020.
Market focus on new SUVs
The world appears to have become obsessed with SUVs to the point where some saloon and hatchback cars are being taken out of production so manufacturers can churn out even more new SUV models in their place. On top of that, even the likes of Rolls-Royce, Lamborghini and Aston Martin who wouldn't have contemplated developing SUVs not so long ago are now producing SUVs of their own.

If you'd suggested to most market observers a decade ago that even the likes of Ferrari would soon be designing and building SUVs they'd probably have laughed in your face. Nowadays, however, it's hard to think of many major automakers that don't have SUVs in their portfolios or are at least developing them.

2020 UK top-ten
The SUVs that did make the top-ten best-selling cars in the UK in 2020 were the Nissan Qashqai, the Ford Puma and the Volvo XC40, which came in at numbers 6, 9 and 10 respectively. The cars that beat them are certainly not new kids on the block by any means, and it does show a relatively conservative streak in the UK's car-buying habits.

For the 12th year in a row, the humble Ford Fiesta was once again the best-selling car in the UK in 2020, and its Vauxhall Corsa supermini rival came in a close second. Not too far behind the Corsa was the evergreen VW Golf, and the top-five was completed by the Ford Focus in fourth place and the Mercedes A-Class in fifth.

The full top-ten list was as follows:
Ford Fiesta
Vauxhall Corsa
Volkswagen Golf
Ford Focus
Mercedes-Benz A-Class
Nissan Qashqai
Mini
Volkswagen Polo
Ford Puma
Volvo XC40

UK 2020 vehicle sales
The overall sales figures for the UK market in 2020 don't make very good reading if you're in the new car business, although it has to be said the used car market has had, and still is having, something of a boom time.

Registrations of new cars fell in 2020 by an incredible 29.4 percent on the previous year. Total registrations fell to 1.63 million units, and the last time sales were that low was 1992. It means around 600,000 fewer new cars were sold in 2020 compared to 2019, which represents a loss to the car industry of more than £20 billion and a loss to the UK exchequer of £1.9 billion in VAT receipts.

We've been here before
Although used car sales figures haven't been published for the final quarter of 2020, when they do come out they're sure to show a much healthier picture. It was a similar story in 2008 when we were going through the global financial crisis. As people faced huge uncertainty with their jobs and the wider economy, sales of new cars ground almost to a halt but the used car market positively exploded.

Even if the Covid-19 vaccination program is rolled out as successfully and quickly as we all hope it will be, the economic devastation created by the measures brought in to try and combat the virus will be with us for a very long time to come. That's more bad news for the new car business, but if you're in the used car business you can expect the good times to continue.