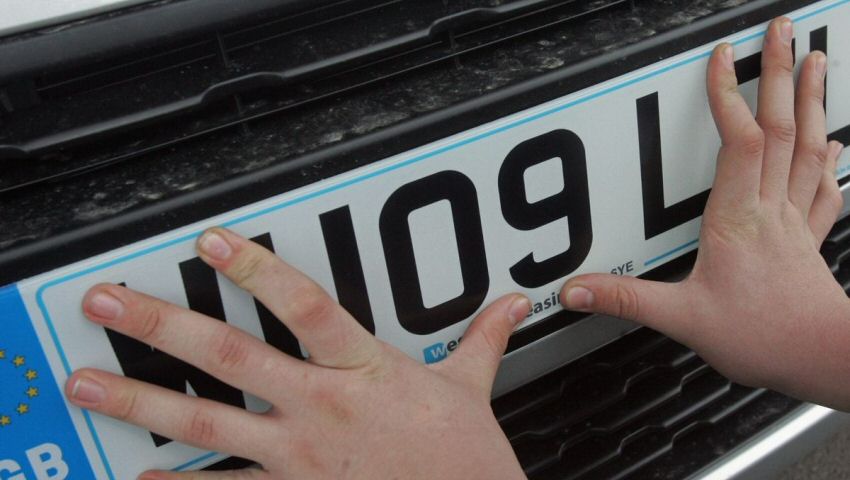 Naughty numbers stimulate new car sales
Why do people buy new (as opposed to used) cars? Well, to some extent, the reasons are obvious. It will come as no surprise, we're sure, that a 2018 survey found that the top two reasons were connected with image (latest model, advanced features), followed by – again, predictably - practical considerations such as higher reliability, lower total cost of ownership and better financing deals. Nor is it exactly a breath-taking revelation that, according to the same survey, nearly 3 in 10 (27%) of 'new' buyers took that route because of green (environmental and sustainability) issues.
All this, as we've said, is pretty unremarkable. Had you been asked, you would probably have listed the same reasons in pretty much the same order. But one thing you may not have considered a relevant factor is – wait for it…

Registration plate. While it's true that many people value a personalised, or in some other way different, registration number, it's not often – if ever - that it's considered particularly pertinent in the new versus used car debate. But, during the second half of 2019, it certainly was. Why? Because that's when the '69' plate applied. And the '69' plate has lots of cheeky connotations which people - a significant number of people at any rate - seem to value.

How do we know this? Because of the results of a nationwide poll, in early 2019, which asked people whether they would be put off – or not - from buying a new car by the "provocative" new number plates, which were about to come into effect (on 1 March 2019). It turned out to be not. About 50% of respondents were 'indifferent' on the matter, while a sizeable 31% said that they were not only in favour of the new plates, but that they would buy a car specifically because of the raunchy registration opportunities.

Such opportunities, of course, won't be limitless. In fact, the DVLA goes to considerable lengths to identify and hold back plates that could be deemed offensive. As a result, any combination of letters and numbers which could be easily read, or interpreted, as a swear word, sex act or a racist slur are placed on the banned list, as are many childish cheers and crude nicknames. For example, plates such as B19 NOB, P19 FKR, DO19 POO, FA19 END and OR19 ASM, have all been red-lined in the past.

Many, however, slip through the net. According to official sources, for example, some of the 'naughty' plates bearing '69', approved for British roads, include ME69 LOL, ME69 GAG, ME69 PSE, LV69 JZZ, BG69 WLY and SX69 DNG. If you want one of them, you'd better start scanning the ads pretty soon, because it won't be long before they're snapped up (if they aren't already). And don't expect them to be cheap. Here at Desperateseller.co.uk, we haven't yet seen indications of price on risqué 69 plates, but examples of past sales might act as a pointer - F4 NYS, for instance, went for more than £4,500, while ORG 45M was, apparently, on offer for a whopping £112,500. We're not sure whether such a price was achieved, but we wouldn't be surprised!

Before we leave the topic of number plates, however, it's worth remembering that personalised plates are hugely popular with motorists for a range of reasons, not just an inclination to be a bit cheeky. In fact, surveys show that of the people who shell out for a personalised plate, about a third (34%) do so because it incorporates or reflects their own name in some way, while 14% choose a plate that includes their business name

"Car owners are always looking for ways to add personalisation to their vehicle," said motoring journalist, Mark Layfield, "as today's drivers more than ever before see it as an extension of who they are, and part of their image. So it's no surprise to see the amount of vanity plates on the road increasing. Clearly, the '69' registration plates inspired many motorists into thinking it might be time to invest in new wheels!"

Talking of investing in new wheels, if you're thinking along those lines right now, why not check out our used cars section. You probably won't find too many 69 registrations (yet), but one thing we can guarantee – you'll find a superb range of great deals, from a Suzuki Swift to a Mercedes S-Class!