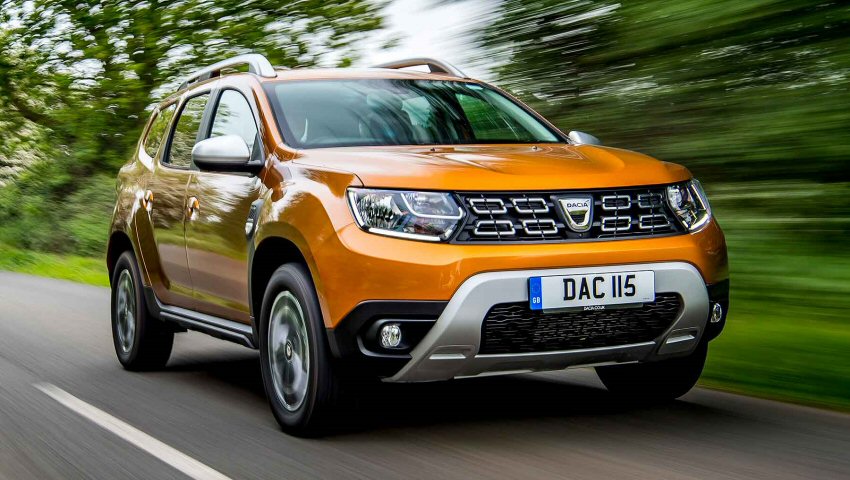 A glance at the 2018 Dacia Duster
Dacia is a brand that is famed for its value. In fact, all of the companyís marketing is based around this very theme. The car in our photo is Daciaís 2018 Duster and while itís the firmís priciest car itís still cracking value.
The Duster starts at less than £10k and by the time youíve specced it up to include the kit youíll really want then youíre still only looking at a shade over £13k and for a Nissan Qashqai sized family SUV this is pretty amazing. With the previous Duster you had to put up with a few shortcomings, for a nicer word, in order to get that level of affordability. The new Duster aims to provide the same level of style and affordability as the original while smoothing off some of the rough edges. The question is, has this worked?

Well, the important thing about any SUV is its style and youíd have to say that the latest incarnation of the Duster looks far sharper than the car itís replaced. The details are bolder, the lines are cleaner and it all just looks so much more cohesive and less awkward than before. The biggest transformation has happened inside and although all the plastics are still hard and a bit basic theyíve got a nice matt finish on them. The ergonomics have also improved thanks to the redesigned switches and the higher set touchscreen. The seats have also been completely redesigned to provide better comfort with a new shape, more supportive cushions, more adjustment and a greater range of movement. Practicality-wise this car is still much the same as before by being pretty much the same size in every direction. Thereís generous room for four adults and a fifth will squeeze in at a push and the boot is a fair size too.

So, whatís the Duster like on the road? Well, the word Ďrelaxedí is pretty much the thing that immediately springs to mind. Itís nimble around town thanks to its light steering, light pedals and a really smooth ride. This combination makes it excellent at taking the sting out of potholes and sunken drain covers. The ride isnít so smooth once your speed increases a bit though especially when you get up to around 70 miles per hour (mph). Therefore, this car isnít as settled on the motorway as it is around town. If you find yourself on more twisty roads then youíll discover that there is some body-roll as you change direction. However, itís nothing that youíre going to find unsettling or uncomfortable and itís certainly worth the trade-off for the comfortable low speed ride that it gives.

The engine in the car weíre reviewing for this article also contributes to the Dusterís easy-going nature. Itís a 115 break horse power (bhp) 1.6 petrol which stays pretty smooth and quiet as long as you donít rev it too hard. Thereís no getting away from the fact that itís comically slow but the thing is that revving it harder has very little effect on the speed. Therefore, youíre best off just sitting back, adopting a relaxed style, and making your peace with the fact that youíre not going to go anywhere in a particular hurry. Thereís also a diesel engine available and there will also be a turbo-charged petrol engine later on down the line. The car weíre looking at has front-wheel-drive only but if you want to turn your stylish SUV into a proper off-roader then you can specify your car with four-wheel-drive (4WD). Opt for the 4WD version and youíll find that itís not half bad. The 4WD system gives you plenty of traction, decent ground clearance, short overhangs and gizmos like hill descent control as standard. Combine all of this and youíll find that this car will actually get you a lot further into the wilderness than you might expect.

So, the Dacia Duster was already a very appealing package thanks to its mixture of style and affordability. However, with this new version youíre not only getting a car that looks better than ever but still maintains that crucial affordability. Even more crucially though, while this car still requires a few compromises, these compromised are still far less severe than they were before. This makes the new Duster even more appealing for buyers on a budget. If you would like to take a look at some new or used Dacia Duster cars for sale then take a look at whatís on offer on DesperateSeller.co.uk today!