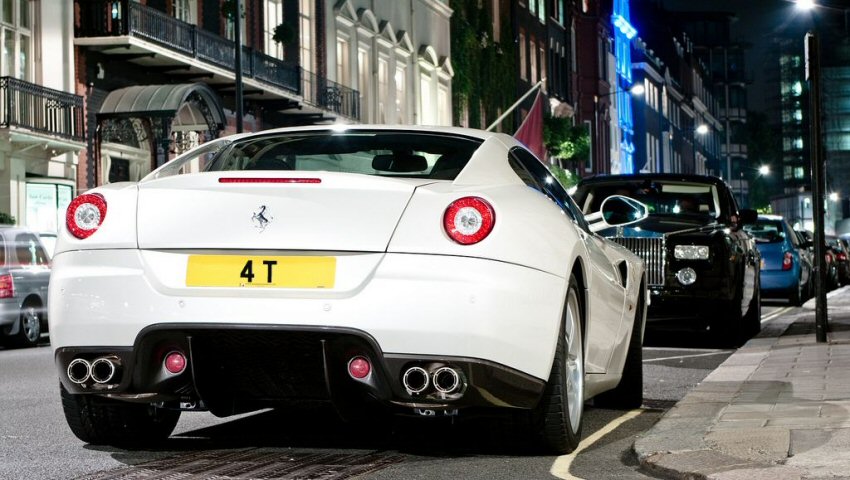 Personalise your pride and joy
A private or cherished number divides opinion amongst car enthusiasts and it can say a lot about who you are, or simply, just a cloaking device for an aging vehicle.
Whatever your position on personal plates the cherished number industry is big business. DVLA sold over 404,000 registrations in the 2018/19 tax year, many more were bought and sold with other independent retailers. Since the DVLA started to sell registrations in 1989 it has made around £2 Billon for the Treasury. Thatís a nice earner from numbers and letters arranged to identify your vehicle.

The general rule is that the special didgets, the ones arranged well, will rise in value. As an example 25 O was sold at auction in 2014 for £400,000 and estimations are now closer to £1m, ideal for the owner of a Ferrari 250 derivative thatís worth many millions. Also, the F1 number owned by Afzal Khan (Founder of Khan Design) is rumored to be worth well over £10m to the right buyer. Purchased from Essex Council back in 2008 for £375k, if sold, will be a tidy profit. The title of the most expensive plate in the world is held by the Dubai registration D5. Sold for £7.3M in 2016, with the registration 1 close behind at £7.2M.

Growing up through the late 70ís and 80ís I had the obligatory Lamborghini Countach, Koenig Ferrariís and BMW M Car posters BluTackíd to my wall. I was a natural car nut with a keen eye for interesting vehicles in my local area, identified by their number plates. My Dadís best friend had a few iconic cars, including Rover SD1 V8ís, Ford Carpri 2.8i and 2.8i Specials along with other fast Fords which all wore his number, 3CHA. I also remember a lovely black 1979 911 SC with WOW69 as a number. Another registration that stood out for me was PEN15, owned by the legendary Steve Parrish (Motorbike and Truck racer) which was proudly fitted to his Mercedes E55 AMG. It reflected his sense of humor and always made me smile as he turned up in his car for a corporate Track day.

I soon hankered after my own plate identity and would check the DVLA site now and again for something that might work within my meager budget. I eventually bought a registration that I thought was a bargain, transfer fee and VAT included for £250 from DVLA, back in 1998. Itís my registration number that will never be sold as its special to me and has been assigned to many of my cars over the years. I have also disposed of a few cherished numbers with varied success selling them to more suitable custodians. Some have purchased to reflect their name or car type, some to disguise the age of their maturing car. Although the more experienced of us can actually tell the vehicle age with a degree of accuracy through a distilled, even anorak knowledge of cars. In hindsight, I wish I had kept a few of them.

When you are searching for your next used care on DesperateSeller.co.uk maybe have a quick look for an interesting registration to compliment you chosen vehicle. Your next car could be the one that displays a number that is personal to you thus creating a stronger bond with man and machine. Avoid buying a cheapie to disguise its age but think about it as a long term relationship, one that will remain loyal but also make you money should you want, or need, to Part Company in years to come.