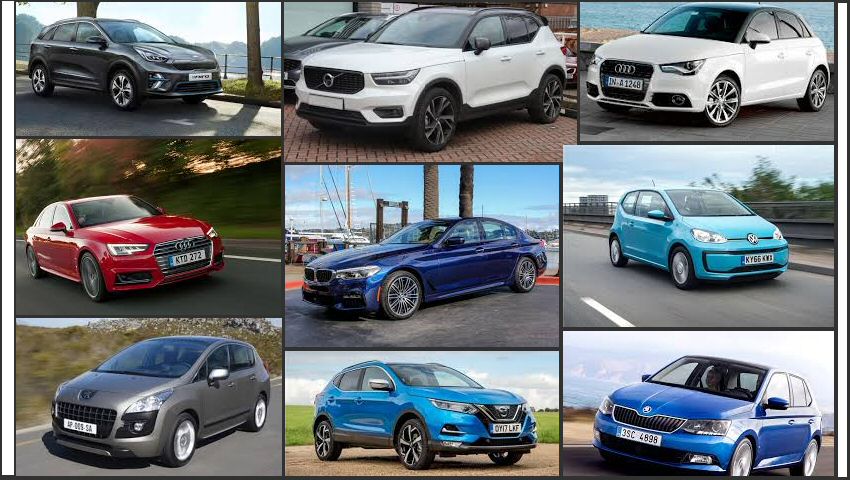 Possibly the best cars of the last decade
We think it's fair to say that there was never a dull year in the 2010s. The car world had a pretty eventful time from scandals such as dieselgate, the meteoritic rise of the SUVs, sales slumps all the way through to the surge in electric car interest. However, even in challenging circumstances there's been moments of brilliance and every year a car comes up that has surpassed our expectation. We're not talking about supercars or hot hatches but the very best all-rounders that in their own way were automotive game-changers. There were a plethora of excellent cars between 2010 and 2020 and in this article we're going to tell you what we feel were right up there.
To kick-start the 2010s we had a car which pretty much set the tone for the rest of the decade. Nissan might argue that they stared the trend with the Qashqai but it was Peugeot who took the idea, refined it, and ran with it in the guise of the 2010 Peugeot 3008. It was certainly a car that divided opinion but its interior was universally appealing with plenty of storage space and loads of room for passengers. Our favourite version was the punchy turbocharged petrol.

Next in our list is the 2011 Audi A1 managed to combine desirability and agility excellently well and gave buyers wanting a small hatchback with a premium badge somewhere to put their cash. The A1 had slick styling, impeccable interior quality and a peppy 1.4 litre petrol engine to boot. It was also great to drive too.

The 2012 Volkswagen UP's blend of decent interior quality for the time, refinement, space and maturity simply wiped the floor with the competition in the city car class. Whilst this baby VW felt most at home in town it could still munch up miles on the motorway if you needed it to. It set new standards for cars built at its price point.

The 2013 Audi A3 Sportback was an entirely new and vastly superior car in every way to its predecessor. This is all the more impressive considering that the previous car was already so darn good. The massive improvements to refinement and interior quality in the 2013 version were more than enough to set it apart from rivals. In almost every aspect it was even good enough to worry cars from the class above. Competitive pricing sealed this car as one of the best around seeing off competition from the then recently released seventh generation Volkswagen Golf.

The original Nissan Qashqai was pretty much the car that kick-started the trend for family SUVs. However, the second generation version that came in 2014 was the one that really secured its place in history. While the first Qashqai was all about comfort this version was much more rounded. With a high quality interior and low running costs it quickly became a common sight on UK roads. It remained the most popular family SUVs up until the arrival of the SEAT Ateca in 2016.

The small car class is one of the most competitive around so when the 2015 Skoda Fabia arrived on our shores and saw off competition like the Ford Fiesta and Volkswagen Polo it was nothing short of a phenomenal achievement. It was a brilliantly well-rounded car that offered outstanding interior space, a range of refined and punchy engines and all for an excellent price.

The 2016 Audi A4 set new standards in the executive saloon market. This was particularly difficult to do especially with rivals such as the BMW 3 Series and the Mercedes C Class that was close behind. However, the A4's interior was better both in terms of build quality and materials than any other rival at the time. Also, its silky V6 engine offered impressive performance without sacrificing fuel economy or Co2 emissions. What was great about this car was that whatever version you chose you'd still be getting an outstanding car.

The 2017 BMW 5 Series is comfortable, refined and luxurious enough to challenge long-standing luxury cars that cost a lot more. It's a great all-rounder with an interior that's plush and offers one of the best infotainment systems around. It has to be said that very few cars are as complete as the 5 Series. The recommended 520d diesel offers the best balance of performance, price and running costs and it still the one we'd recommend.

The penultimate car in our list is the 2018 Volvo XC40 and was a car that stood out that year thanks to its mix of comfort, quality, safety and style. It's a car that excelled in all the areas that are important to buyers. Independent tests even proved that its diesel engine emitted less nitrogen oxide than plenty of other new petrol cars while offering the low Co2 output that made diesel cars so popular in the first place. Standing out like this in the fast growing family SUV class is no mean feat at all.

The last car in our list is the 2019 Kia E-Niro which was a car that truly represented a watershed moment for mainstream EV technology. Not only did this car reap the electric car benefits of cheap running costs and a relaxing low-speed driving experience but it came in a practical SUV package with brilliant real-world range. Yes, we've had EVs before with big ranges and big price tags but the E-Niro was the first to deliver a truly liveable EV experience for a more mainstream price bracket.

So there you have it, our selection of what we think were the best cars from 2010 to 2020. Picking an overall winner from the list is extremely difficult but if we had to pick one then it would probably be the Audi A3. Amazingly, even though it's seven years old it's still right at the top of the family car class and goes toe-to-toe in all areas with rivals.