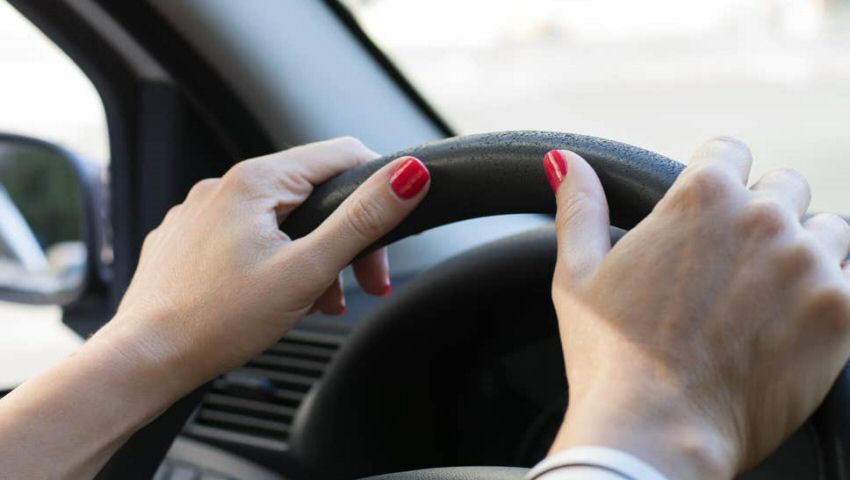 How risky is your driving style?
Thirty four million. It's a biggish number. To give you an idea of just how big it is, if you placed that many Ford Fiestas (the UK's best-selling car this year so far) end to end, you'd have a line of cars that stretched around the world three and a half times! Yet that's how many cars are registered in the UK. And all of them are jostling for space on increasingly cramped roads.
Looked at in that light, it's no wonder that there are quite a few collisions, many of them with serious consequences. This would probably be the case even if we all behaved perfectly rationally and drove according to the rules. But we don't. In fact, car drivers consist of a wide mix of styles and personalities, many of which conflict with each other to make the chances of a crash much higher than it would otherwise be.

This begs the question: how many driving styles are there, and how do they impact the owner's chance of having an accident? Well, the first part of the question is hard to answer – there are probably as many driving styles as there are drivers. But psychologists tend to group them into five categories, each based on a 'dimension' of human personality. The group you fall into is a strong indicator of your driving behaviour. These personality dimensions are:

Openness
If you're considered to be 'open' you're inherently curious and adventurous, while those at the other end of the scale are likely to exhibit cautious behaviour, making them less likely to take risks on the road.

Conscientiousness
The scale of conscientiousness ranges from 'high efficiency', where you're likely to show careful, disciplined driving behaviour, to carelessness, where you're more likely to be inconsiderate to other road users.

Extraversion
If you display high levels of extraversion, you're inclined towards 'show-off' driving and risk taking, whereas if you score low on the scale, you're liable to exhibit restrained road-use behaviour.

Agreeableness
Agreeableness is a measure of your tendency to be compassionate and co-operative with other motorists. If you're running low on agreeableness, though, you're less likely – for example - to allow another driver to merge into your lane.

Neuroticism
The neuroticism scale ranges from apprehension to security. If you're in the former category, you're likely to display anger and emotional sensitivity when driving, while if you're at the 'security' end of the scale, you'll display high levels of positivity and confidence.

So: which personality types are most accident prone? It's hard to say. Take openness, for example. Drivers with an open, broad-minded approach to life tend to be 'impulsive' – in other words, they're more likely to make up the rules as they go along. That's not always conducive to safe driving. On the other hand, overly neurotic drivers are more easily distracted and can react badly to stress, affecting reaction times and judgement.

Extraverts, meanwhile, tend to be chatty and 'sensation seeking', lowering their attention spans and making them prone to accidents, while those low on agreeableness are more likely to have an accident due to their hostility and aggression. Finally, drivers who score low on the conscientiousness scale are likely to ignore the consequences of their actions and flout road rules, making them more likely to end up in an accident.

The conclusion? All personality types have associated risks, so it's a classification that's not really a reliable guide to 'accident proneness'. A better measure is our attitude to the world around us - and the people in it. This turns out to have a massive bearing on our driving behaviour.

Why? Because research has shown that whenever we encounter a hazard, obstacle or other motorist, our brains process the event in specific ways. One of two outcomes is then produced: aggressive negative driving (known as reptilian driving), or supportive positive driving (known as cortical driving). So, for example, say you're stuck in a traffic jam. If you're reptilian driver, you might think: ˜I bet some lunatic up ahead has created this mess. Everyone's driving like an idiot,˜ whereas cortical drivers are more likely to think: ˜It's annoying, but what can I do? Other people need to get to their destinations, too.˜

It turns out that drivers don't stay reptilian or cortical – they can switch from one mode to another. And you're less likely to have accidents when you're in cortical mode. So if you want to cut your chances of a prang, next time you set off on a journey remember to ask yourself: am I currently a reptile? If the answer's yes, start thinking positively!

Talking of thinking positively, why not pop over to the Despersateseller.co.uk used cars section and check out some of our great deals – they're enough to make anyone think positive!