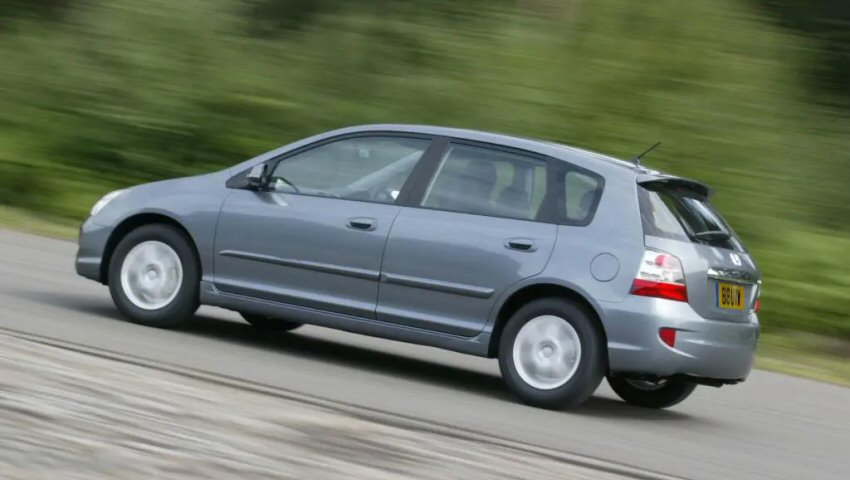 Bangernomics
If you need transportation at a low price there are plenty of bargain cars on offer to consider. Setting a budget of around &pound1000 as an outright purchase gives access to thousands of previously enjoyed four wheel chariots. All very well but how do you pick the right one for the job? One that won't cost you a small fortune to run.
The cheap runabout term has changed over the years. It used to be a car with an MOT that was yours for hundreds, nowadays the cheap runabout is a £100 per month with a final payment. Focusing on the former, I know someone that still buys a £100ish car with an MOT and runs it for a short term then moves it on. Normally getting the purchase price back, he then finds another and the process repeats. If you don't care for looks, modern comforts or ridicule from your peers then it's a cost effective way to get around on four wheels, as long as nothing major goes wrong.

The main thing is finding the right car, there are certain disciplines to follow when searching. For example steering clear of performance versions or cars that have been modified, normally driven hard by speed hungry teenagers with no repair budget. Instead, look for a midsized back catalogue offering from the Far East. A Toyota, Honda or Nissan owned by an elderly couple has a better chance of having had an easy life. As a teenager I was lucky to have the use of my grandparents Nissan Cherry. 1984 on the new generation "A" plate, it started every time, needed nothing spent on it and was super reliable even after being given a regular damn good thrashing. When I couldn't handle the embracement anymore I helped find it a new home, making a faithful and lasting companion to its new owners.

You can now check MOT history online provided by the DVLA. All passes, failures and advisories from 2005 onwards can help build a history. Provenance checks from companies like HPI and Experian are a must. Service history with proof and when it was last serviced, carry equal importance. Call the garage to confirm, and has it had important work like timing belts and clutch recently? Also, a plausible reason for the sale builds a picture as it could be harbouring an imminent failure or major fault. Some easy research and knowledge really is power.

My first experience of the £100 banger was back in the late eighties when some of my friends passed their driving tests, and the freedom of a licence was a great way to get out of your parents' house. The place to go was a small seller's lot in south London called "Surrey cars on Computer". They had an Aladdin's cave of half working Morris Ital's, Austin Allegro's and barely MOT worthy Ford Granada's wearing multicolour panels. Now the name was given due to the school reject BBC Micro computer that was centre piece in the Portacabin. Hilariously, it had nothing to do with the used cars on offer and was normally switched off (or broken) Bangers ranging from £59 - £250 provided the transportation to the pub. The anticipation of what would collect you, squeezing in five up in a beige, worn Austin Rover Ambassador to get to our drinking hole was common place. When they broke, or sometimes crashed, you just headed off to see if the BBC micro was working and made your choice.

Looking through the classifieds on DesperateSeller.co.uk I found many candidates for a cheap motoring life. A 1998 burgundy Honda Civic saloon with 52,656 miles trimmed in full beige cloth for under £600. With a recent service and years MOT this could be the ideal cheap car, giving you freedom of movement. What will it be worth with another 8,000 miles in 12 months' time? £500? Or maybe it could be the sacrificial lamb offered as a scrappage allowance on a new purchase? As long as you don't have to spend hundreds or thousands keeping it safe and roadworthy then in my book that's a bargain. In my job I get to value and see many trade-ins that would be ideal as temporary transport to the shops and back, costing you next to nothing on depreciation. Bangernomics could just be the interim way to ride the storm of 2020 as we drive frugally in search of a way back to normality next year.