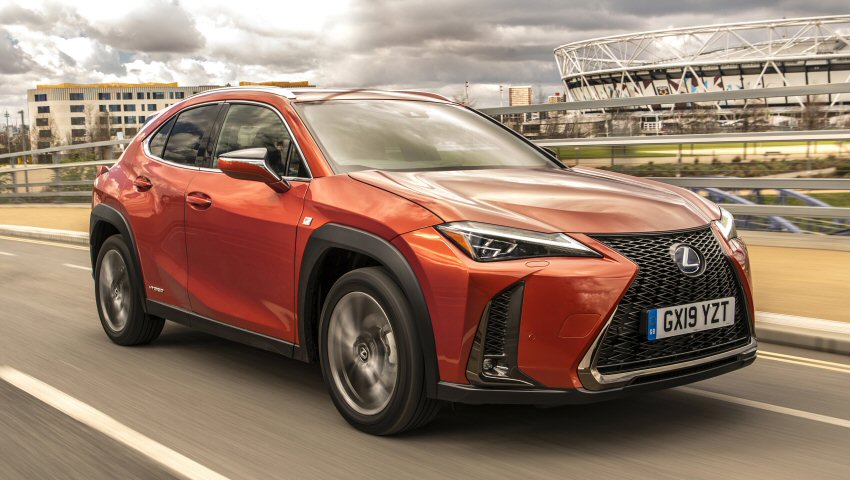 Self-Charging Hybrids: Ignore the Spin
Don't be taken in by the latest glossy TV and online adverts from the likes of Lexus for their latest high-tech car and SUV models. A new strapline Lexus has been championing that's rapidly being taken up by other manufacturers uses the term "self-charging" to describe the latest new hybrid models, but this term is nothing but spin that's designed to trick unsuspecting buyers.
What's going on?
If you've been thinking of buying a new or relatively late-model used car at the moment you might be considering a hybrid of some sort, but what's all this we're starting to hear about these remarkable ˜self-charging˜ hybrids? Surely, this must be some new sort of ground-breaking technology and the latest must-have for those who want their motoring to be greener, but are not yet in a position to go fully-electric?

The one thing self-charging hybrid cars are not is new. To be fair, there are several different types of hybrid systems employed in today's cars that allow different levels of electrification, but these seemingly new self- charging models are anything but new technology.

In fact, self-charging hybrids are the most common, most basic, and oldest form of electrified vehicles on the market. Every single hybrid vehicle has at least some degree of self-charging capability, and the most basic hybrids are 100% self-recharging and always have been.

Hybrid history
The hybrid car most people think of as being the first of its kind is the Toyota Prius, which started off its life as a self-charging hybrid back in 1997 and it was the world's first mass-produced petrol-electric hybrid. However, although hybrid cars didn't become widely available until the launch of the Prius in 1997, Ferdinand Porsche had already developed the hybrid Lohner-Porsche as long ago as 1901.

It appears the only reason it took until as late as 1997 for Toyota to start mass-producing hybrids is because there really was no need for them in the earlier days of the technology as petrol was so cheap that expensive hybrids cars would struggle to find a market.

Know your hybrid tech
There are basically three main types of hybrid available these days, and once you get your head around them you'll realise just what a marketing trick the term ˜self-charging hybrid˜ really is. The tree types are hybrids, plug-in hybrids and range-extending hybrids, which all use a combination of an internal combustion engine (ICE) with electric motors and batteries.
A plug-in hybrid has a bigger battery than a regular hybrid that allows a greater degree of electric-only driving, and the battery can be completed depleted and then requires plugging-in to a charging point to recharge.

Range-extenders work the opposite way around because the ICE is used to generate electricity rather than to drive the vehicle, so the actual propulsion is from the electric motors and the petrol or diesel powerplant is simply used to recharge the battery.

A normal hybrid uses a system where the petrol or diesel engine is assisted by an electric motor and a small battery, and the battery gets its charge from the ICE and from kinetic energy generated by braking that would normally just go to waste.

You may also hear about mild-hybrids, but these are models that substitute a vehicle's 12-Volt electrical system with a 48-Volt system where the starter motor is replaced by something a little larger that adds some modest assistance to the engine. It also allows for an automatic stop/start feature that reduces fuel economy and exhaust emissions, but once again, these are self-recharging hybrids that don't have to be plugged in at any point to recharge.

There's no disputing the fact that hybrid vehicle technology is advancing and refining all the time, but don't get suckered into believing there's a new magical hybrid technology that's more convenient because it doesn't need plugging in anymore. Hybrids that you don't have to plug in used to just be called hybrids, so don't believe the hype and don't fall for the marketing spin. Find your perfect used car on DesperateSeller.co.uk.