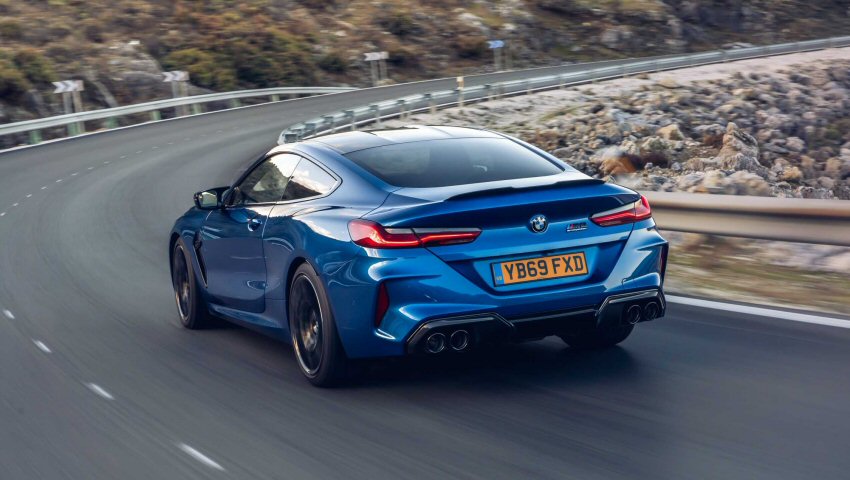 Are car buyers becoming as polarised as everyone else?
We only have to look across the Atlantic at the United States at the moment or consider what went on over here over the last four years to see just how polarised the world of politics and society as a whole has become. Now it appears car buyers are becoming as polarised as everyone else as the sales figures for 2020 continue to flood in.
BMW results
We've already seen data about 2020 car sales from the Society of Motor Manufacturers and Traders (SMMT) that shows used car sales have been somewhat booming while new cars sales have slumped over the last year. However, when we start to look a little deeper into the results from various section of the market it appears something of a schism is opening up.

The BMW Group has announced that its global sales fell by 8.4% last year, which you might think isn't too bad considering what we've all been going through for the best part of the last year. Perhaps surprisingly, it's the two extremes of BMW's portfolio that have kept results from being far worse than they might have been and it's a great illustration of how polarised the market could be becoming.

On one hand, sales of electrified models such as all-electric BMW i models, plug-in hybrids and the Mini Electric all did pretty well for the BMW Group last year. On the other hand, BMW also saw pretty stellar sales figures from its high-performance M Division and its most profitable premium models such as the BMW 7 Series, BMW 8 Series and the X7.

The big divide
According to the SMMT, sales of diesel cars fell by 55% and sales of petrol cars fell by 39% in 2020 compared to 2019. Despite the challenging economic circumstances that blighted most of the year, battery electric vehicle (BEV), plug-in hybrid (PHEV), hybrid electric vehicle (HEV) and mild-hybrid electric vehicle (MHEV) sales all rose significantly. MHEV diesel sales increased by 79.6%, MHEV petrol by 184.1%, BEV by 185.9%, PHEV by 91.2% and HEV sales increased by 12.1%.

Part of the reason why electrified vehicle sales increased will be due to the greater availability as more new models become available, but the BMW sales figures show another sizeable section of the market is going in entirely the other way.

Electric cars are fantastic as long as you can live with their limitations, but a lot of people might not like the way we're being lectured to by so many about how terrible our petrol and diesel cars are an how irresponsible we are for owning and driving them. Being lectured to often leads to certain sections of society kicking back against the lecturing, and there's every possibility a lot of high-performance and powerful luxury cars will continue to sell well as the date where the sale of new such cars is banned here in the UK.

Temporary or long-term?
There are generally two reasons people buy cars. Most people buy a car because they need one, but a lot of people also buy cars because they want them. Because of this, it's unlikely that the polarisation of the car market will end anytime soon. When the day eventually arrives when you can no longer go out and by what the equivalent of a new BMW M8 or a Range Rover Sport will be by then, a lot of us will probably turn to used cars of those types.

Sales of electric and electrified cars will continue to grow and grow as more and more come onto the market and as some manufacturers like Volvo drop combustion engine cars from the ranges completely. This will see the natural demise of ordinary petrol and diesel versions of the Ford Focus, Vauxhall Insignia and others, but are those who buy cars because they want a car going to give in and buy some tepid hybrid or an uninspiring electric version with mundane performance? No, of course they won't.

The government can't ban existing petrol and diesel cars from the roads, no matter how much they'd like to. The divide between those who buy electrified cars and those who want premium and performance petrol cars is likely to widen in the coming years. The only change will be that eventually, those of us who want high-performance and premium luxury petrol cars will have to turn to the used market.

As long as relations between the two camps don't get as fractured and disrespectful as current social and political divides are, there's probably nothing to worry about. Don't bet on it though. Can you imagine someone buying the latest new version of the Nissan Leaf looking kindly in future on another person buying a used Ford Mustang GT with a 5.0-litre petrol V-8 under the bonnet?