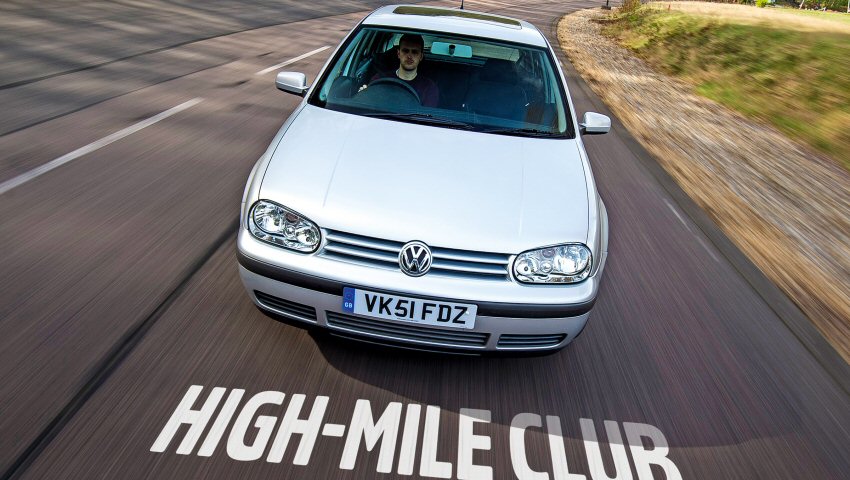 That car has still got legs!
"Starship mileage", "it's been round the world", are all motor trade phrases for a high mileage car. Now, the general rule is that a higher mileage car gets its value hit hard and all the guides the trade use hammer the value of higher mileage examples, this is seen in the guides provided by CAP, Glass's to name a few popular industry checkers. Most cars actually improve with use and that's true when you purchase a new vehicle in relation to its quoted MPG. When you drive it home the ambitious figure the salesman quoted falls way short of the reading on dash. Having run quite a few demonstrators and company vehicles over the years it's taught me that once your brand new car has reached around six thousand miles the mechanical components start to settle in and the MPG actually improves as it gains more miles, an indication the mechanical components are working well together.
The important part of owning a vehicle with over two thousand working parts is ensuring that it gets serviced and looked after on a regular basis, how the car is driven and for how long each time make a subtle difference to the longevity of its life. In the Classifieds cars are often described as "motorway miles" to justify their higher than average miles and indicate that it's been run each time for a longer period avoiding the continuous stop and starting of the engine and moving parts. This is at odds with the relatively recent introduction of the stop start function on most cars made within the last 10 years, not sure about you, but I find it a frustrating addition to the vehicles specification and hunt out the button that turns this emissions cheating feature off. Apologies to the Polar bears.

So, mileage is a good thing as long as it is combined with a robust and regular service history with interim lubricant changes. As an example I have just taken in a 2005 Volvo V70 D5 manual with over 110,000 genuine miles, or roughly 4.6 times round the world. This V70 has a beautifully documented history with a bank breaking £3351 spent on its last service in the pursuit of its maintenance, I think she's worth much more than the quoted "book" value as I'm confident it will give the next lucky owner another two or three trips round the world without major trouble. It's is not it's mileage or for that matter, how many owners, but the care and attention to the regular maintenance that indicates it's a cherished example, worthy of your driveway space.

On the flip side a more mature car having been built over twenty, thirty or even forty years ago with an unusually low mileage can command a real premium, classic retailers like 4 Star Classics, Millennium Hero's and KGF, to name just a few, specialise in these rarities and offer examples of old low miles vehicles at a premium. The important part is not necessarily the miles covered but the care and attention lavished by its owners over the years of use. Some cars vary in value solely on miles covered. The BMW 1 Series M is a great example of this, currently, values of these brilliant M cars range in the mid £30's to over £50,000 for examples with under 10,000 miles, obviously it helps that there were only 450 made so it enhances the price range. I've also know of some wealthy car enthusiasts who actually buy 2 of the same car, one to be a garage queen and the other to use, drive, enjoy as the manufacturer intended.

In summary as you search for your next car don't be too afraid of high miles but be rigorous in the investigation of the service history and maintenance, you could find a bargain that will give you plenty of journeys around the world.