If youíre looking for a five-seater SUV then youíre spoilt for choice like never before. This is the 3008 which is Peugeotís entry into a jam packed market. The French company is pitching then 3008 on quality, looks and more driver engagement behind the wheel. So, what they hope to deliver is something more than just a box with which to transport your family around.
With rivals like the Nissan Qashqai and the SEAT Ateca Peugeot has really got to be on its game. So many modern cars can feel a bit samey inside but Peugeot has gone for real style with the 3008 and itís backed this up with a real quality of materials. The top of the range GT model is absolutely loaded with luxuries though all models in the range have a feel premium feel to them. Ok, there are still a few scratchy plastics to be found in and around the cabin but overall itís an environment that stands out from the crowd. The driving position is fairly high but it doesnít feel it thanks to a high centre console. The forward visibility is very good and itís made even better by a tiny little steering wheel. What the small steering wheel gives you is a great view of the digital dashboard which impressively is something that comes as standard in every model. The digital display works alongside the touchscreen infotainment system which youíll find intuitive and easy to use.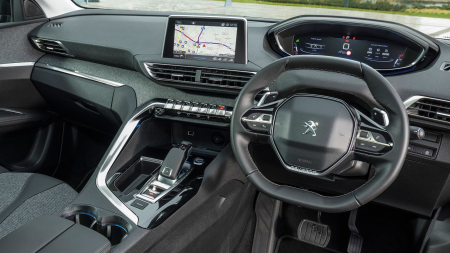 One thing taller drivers need to be made aware of is that headroom is pretty minimal especially in models fitted with the panoramic sunroof. So, if youíre about 6ft tall then youíll need the driverís seat set at its lowest position. Even with this seat position set youíll still be wary of messing up your hair! Itís even worse in the back so if youíre planning on carrying adults around on a regular basis then you should think carefully. Itís a different story if you are looking to transport kids around though. Youíll find two iSOfix child seat mounting points at the back and another in the front passenger seat. Also, the windows are big and low enough for them to see the world as it whizzes by. You should have no trouble fitting you luggage or shopping bags in the boot as thereís load of space (591 litres in fact) and thereís no big loading lip to have to bundle things over which can be so annoying.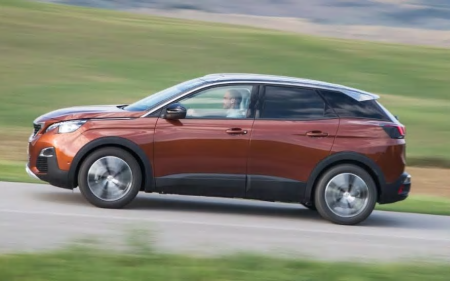 The ride in the Peugeot 3008 is what we can only describe as ever-so slightly firm which is something that is particularly noticeable on roads that are less than perfect. Itís far from unpleasant but if itís wafting that youíre after then there are other SUVs that do it better. The Nissan Qashqai for example provides a much better balance between handling and comfort. However, the upside to the firm ride is that it makes the 3008 have a bit of fizz in its step. It makes this car sharp and responsive and dare we say it, even a little bit sporty through the bends. The tiny steering wheel also helps add to this sportiness as itís like being in a racing car Ė well sort of.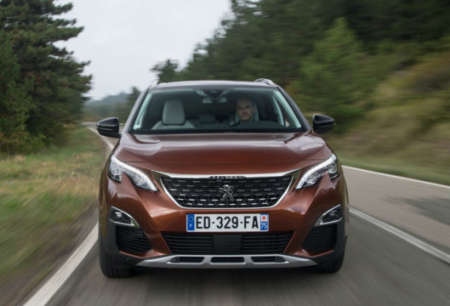 There are a range of engines found in the 3008. These range from a 1.2 litre petrol right through to a 2.0 litre diesel. The diesel is smooth and refined but can only be found in the top of the range, and rather expensive, GT model. Thereís another 2.0 litre diesel which is slightly less powerful that does just as good a job but you need to be made aware that not all engines are available in all of the trim levels.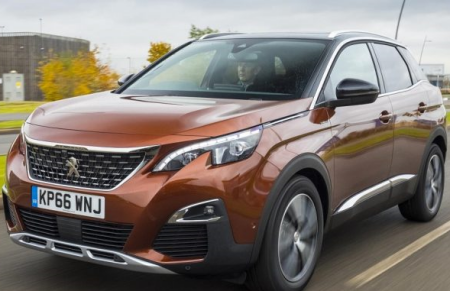 So in conclusion, what do we think about the Peugeot 3008? Well, what we like is that it has a great looking interior, itís well equipped and engaging to drive. However, this car isnít cheap, has limited head room and youíll struggle to find an engine you like that fits all trim levels. If youíre looking for a great deal on used Peugeot 3008 cars for sale then take a look at what we have on offer today.