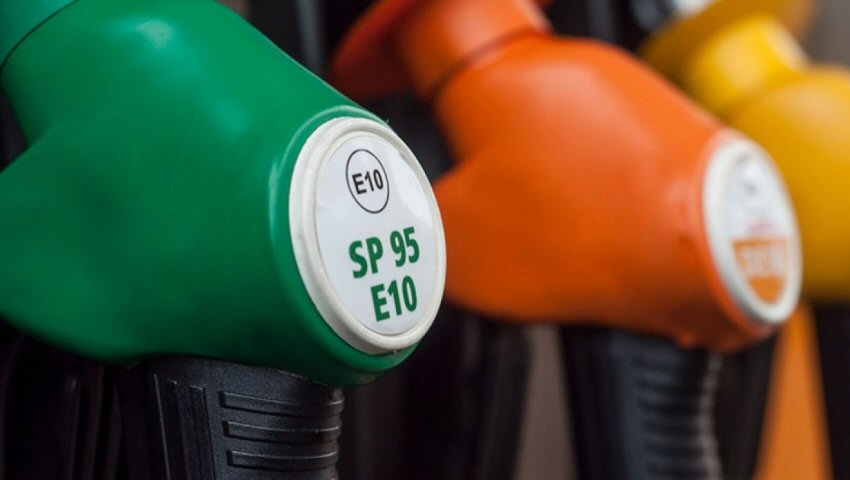 So, what exactly is the difference?
It wasn't long ago that you'd pull into a filling station, and the only fuels on sale were petrol and diesel. These days, though, that's all changed. Today, a typical garage will have a veritable cornucopia of fuel types, ranging from petrol to LPG, most of which have at least one variant. Now, it may be that you're either fully aware of the differences between these fuels, or it's one of those subjects in which you simply don't have a germ of interest. On the other hand, there's a good chance that you're one of the many who, every time they pull up at their local Tesco filling area, feel a pang of confusion, mixed with curiosity, over the meaning of the many labels on the forecourt. If you're among this group, then here's a quick guide to the types and terminology of today's motor fuel industry.
Petrol
First, let's talk about RON. And no, we're not about to spread gossip about some bloke we don't like down the pub. This is a different RON – the Research Octane Number of petrol, and it's a measure how much compression is required to ignite the fuel concerned. Petrol engines, you see, work by igniting the fuel with a spark (from, surprise, the spark plug), and if the fuel ignites before this (during the compression stage), it can cause damage (this is known as 'pinking' or 'knocking'). Higher octane levels mean that the fuel will tolerate higher levels of compression before igniting. This is necessary for some high-performance engines, but almost all modern cars will work perfectly well on Premium Unleaded (95 RON), which - despite the descriptor 'premium' - is the most basic petrol you can buy, sold all over Europe.

Some drivers, however, prefer to power their vehicles with a higher-octane fuel, such as Super Unleaded (97/98 RON). These – their producers claim – offer a range of benefits, such as improved engine performance and lower consumption. They may also contain additives designed to clean and protect the engine. But these fuels also cost more, so the obvious question is: are they worth the extra? Well, it's a point of endless discussion, but most experts agree that, for most of today's production cars, any differences due to a higher RON will be marginal at best, although – depending on how you drive – you may notice an improvement in one or two aspects of performance, such as acceleration and better pulling power at low revs. However, it's worth noting that, if you decide to use higher RON fuel as a way of looking after your car's engine, there's no need to regularly fill up with it - just the occasional tank full can do the trick.

But petrol with higher RONs don't stop at Super Unleaded. Several fuel manufacturers offer high-performance products that claim to offer benefits in addition to a higher octane rating. Probably, the best-known example of these in the UK is Shell V-Power Unleaded, which has an octane rating of 99RON, the highest available in the UK, and (according to Shell) provides improved lubrication, an effective cleaning action and higher performance. But there are several other high-RON fuels to choose from, too - BP Ultimate Unleaded and Total Excellium Unleaded are just two examples. These claim to offer similar benefits to V-Power, but are only rated at 97RON.

Diesel
Diesel fuel is more efficient than petrol, because it contains more (by about 10%) energy per gallon. And, as with petrol, there are a several kinds of diesel fuel, each one rated by its cetane (as opposed to octane) content, which indicates how easy it is to ignite and how fast it burns. Some garages only offer 'standard' diesel for cars, but a few higher performance diesel fuels are also available – the main ones in the UK being Shell V-Power Diesel, BP Ultimate Diesel and Total Excellium Diesel. As with petrol, of course, the question is: are they worth the extra cost? And, again, the answer is - maybe. There are mixed views on the matter. Performance- and economy-wise, you're likely to find even less difference between premium and regular diesel than you get with the petrol equivalents, though premium diesel could help your vehicle run smoother and cleaner, particularly with older or higher-mileage engines. However, these tend to be manufacture claims: we're not aware of any scientific studies that can back them up. The best way to discover if premium fuels work for you is – give them a try!

LPG
Short for Liquefied Petroleum Gas, LPG is a low carbon and highly efficient fuel. Its main advantage as a car fuel is that it costs typically around half the price of petrol. The downside is that petrol engines have to be specifically converted to run on LPG and have an additional tank fitted (a bit like a gas cylinder). Still, if you're very cost-conscious, you could make a significant saving, even after the cost of conversion. If you decide to go this route, though, remember that, as less than 1% of cars in the UK are powered by LPG, there are currently only about 1400 LPG refuelling stations across the UK.

Of course, another way of powering cars is by electricity. But, as electric cars are a subject in their own right, we haven't mentioned them here. And remember - if you're looking for used cars, fuelled by petrol, diesel or whatever, a great place to start looking is the DesperateSeller.co.uk. Whatever you're looking for, from a Vauxhall Corsa to a Jaguar XE, you'll find it here.