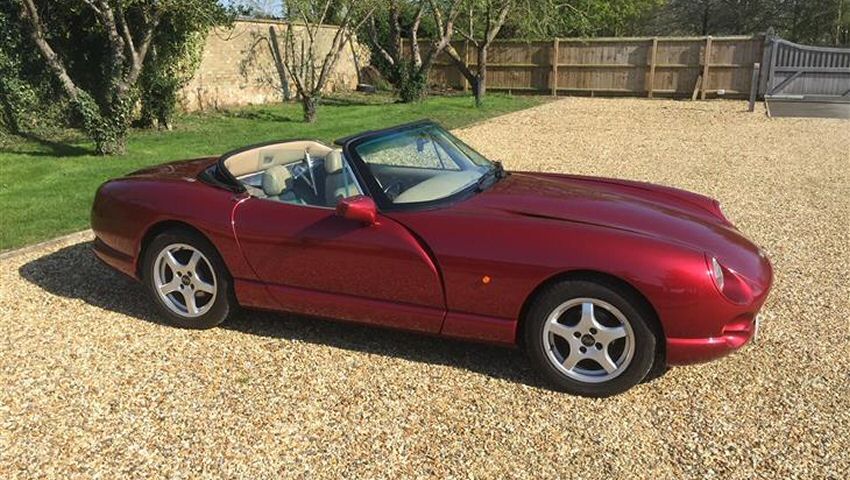 Have a cherry red sports car? You're a financial risk-taker.
Cars, when all's said and done, all do mainly the same thing: they take people and things from point A to point B. And if that's all you're after, you could buy any car, and it would fit the bill. But most people's needs are much more complex. Yes, people choose a particular car to meet specific practical needs, but also because it connects with them in some hard to describe aesthetic and/or emotional way. Basically, it's because they like the car's 'personality'. Because it's true – cars do have a personality. The Seat Leon, Audi A3 and VW Golf, and Seat Leon may all be essentially the same car, but they differ in their looks, features and behaviour.
Take sports cars, for example. They appeal to people because they symbolise a lifestyle, while executive limos convey and image power and success. Sport utility vehicles, on the other hand, imply a rugged, lively personality. Then there's a whole bunch of cars that appeal to the eccentric among us. In fact, whatever type of person you are, you'll find a car with a personality to match it.

Which means, of course, that you can work the thing the other way: you can get tips about a person's personality from the car they drive. Here are a few examples, backed up by some technical reasoning, from psychologist J.M. Christie.

Have a cherry red sports car? You're a financial risk-taker.
Certain cars are made to turn heads: think flashy sports cars, extremely expensive cars, or anything a vivid colour. But, while driving this type of car will attract positive attention, it also shows you're willing to risk getting negative attention, too. Studies have shown that red cars and sports cars are the most likely to be pulled over by police and targeted by thieves. "So, by owning one," says J.M Christie, "you're saying that the positive side (attention from others) outweighs the negative side (the risk of losing your investment to tickets or theft)."

a minivan? You need to be loved.
Ok, so they're convenient, safe and practical. But the appeal of this kind of vehicle goes deeper than these - admittedly useful – features. "These vehicles imply that their owners define themselves by their relationships to people," comments Christie, "and the more people they can have in their car, the better they feel about themselves. It tells the world they're valued and important."

Have ultra-bright LED headlights? You're self-centred.
The latest generation of headlights use LED technology to increase brightness – much brighter than halogen headlights—while using much less power. While this can be an advantage on dark roads, it can also blind other drivers. It's become such a problem that some cities in the US are considering making them illegal! "Owners of cars with this type of headlight are saying that their safety is more important than that of other drivers," says Christie, "which shows a real lack of empathy and concern for others."

Showing a sports team's logo? You don't love yourself.
Publicly identifying yourself with a sports team—whether through a shirt, a hat, or a bumper sticker—is a way of feeling like you're part of that crowd. "People take on the characteristics of their favourite team," says J.M. Christie "Whether your team's a winner, an up-and-coming star, and even an underdog, then - by extension - so are you. You're not totally happy in your own skin – you want to be part of another, larger, entity."

Got a full body kit with ground effects? You may lack confidence
Believe it or not, confident and self-assured people don't usually drive the flashiest, most extrovert-looking car. In fact, the more attention-seeking your car is, the less confident you're likely to feel, says Christie. "These owners are compensating for feeling that they lack power, and are making up for it in with their car. Why else would you own a Honda Civic FK8 Type R?

No matter what type of car personality you're looking for, Desperateseller.co.uk will almost certainly have one that meets your needs in our used car section. Check them out now!