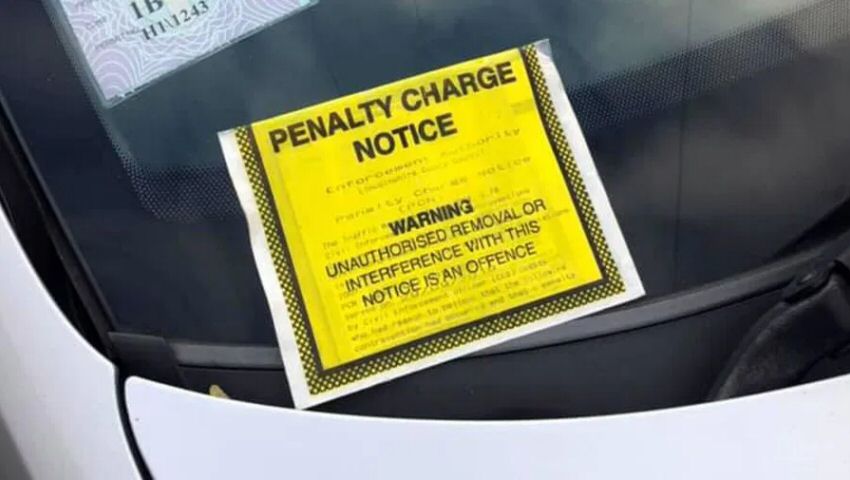 Pay on your smartphone and risk getting a £200 fine on top of your burger!
We've said this before, of course, but we reckon it's worth repeating: the world is a strange place. Now, you almost certainly don't need evidence for such a statement, but, if you do, consider some of the weirder driving rules that exist in various places across the world. Did you know, for example that it's illegal to drive shirtless in Thailand? Or that, in Denver Colorado, it's illegal to drive a black car on a Sunday? If they're not proof of our opening assertion then we'd like to know what is!
But such oddities aren't exclusive to places outside the UK. When it comes to strange driving laws, we're just as idiosyncratic as anywhere else. Actually, no, that's probably unfair. We're not quite as eccentric as some countries. We don't, for example, make it a crime to drive within 50 meters of pedestrians, as they do in Singapore, or make it illegal to 'molest a car' (whatever that means), as they do In Clinton, Oklahoma. Compared with that kind of thing, we're pretty normal!

All the same, though, we have some fairly strange laws. Most of these, to be fair, fall under the banner of 'unintuitive', rather than downright weird, but they're laws nonetheless. And many people are unaware of them. So, here at DesperateSeller.co.uk, we thought we'd list of a few here. It's not an exhaustive list, but it may help you avoid an unnecessary fine.

You b****y idiot!
It may feel good to vent your anger at another motorist that has been driving inconsiderately, but you should keep a lid on your emotions. If, that is, you want to avoid being nicked. Getting irritated at other drivers when behind the wheel can be considered "disorderly conduct" under the Crime and Disorder Act 1998, and result in a fine up to £1000.

Speak up, I can't hear you
The radio, or some form of music, can be relaxing and help pass the time on a long drive, or when stuck in traffic. But if it's too loud, you're at risk of a penalty. Under Rule 148 of the Highway Code, you're required to avoid distractions such as loud music because it could cover other important sounds (sirens, for example). The offence could land you a maximum fine of £1,000 and three penalty points.

Don't be a Smartarse
Pulling up to the window at your local McDonald's or Burger King – in fact, any drive-thru - and paying with your smartphone is enough to see you slapped with a £200 fine and six penalty points if spotted by police. If you're a new driver, the offence could be enough to strip you of your licence and get you banned from the road.

Avoid making a splash
In the UK, hundreds of thousands of potholes adorn our roads. Sometimes it's hard to avoid them. But you should try. Because, if you hit one, and – however inadvertently – soak a pedestrian, you're a criminal in the eyes of the law. You can be prosecuted under Section 3 of the Road Traffic Act for careless, aggressive or inconsiderate behaviour on the road. You could be summoned to court, fined £150 and given three penalty points. The same law, by the way, applies to cyclists.

Against the paw
We love our pets, and hate to restrain them. But, when they're in the car, you should. Because, whether it's a dog, cat, rabbit, or even a hamster, not doing so is contrary to Rule 57 of the Highway Code and could land you with a £5,000 fine and invalidate your insurance. Yet, according to research by Confused.com, more than half of pet-owners don't realise this, and one in 10 drivers has had an accident while travelling in the car with a pet, or know someone who has.

Don't ask!
It's a common enough situation: you've just parked your Vauxhall Astra, and you realise you don't have enough coins for the meter. So (and what could be more natural?) you ask a passer-by if they can change a fiver. In doing so, you risk being charged under the unrepealed Vagrancy Act 1824 – the law which makes begging for change illegal, no matter what the purpose.

Mind your honking manners!
We've all done it, haven't we? Beeped our horn, that is, in frustration at the behaviour of another driver? It's a natural thing to do, isn't it? Well, maybe. But it's an act that risks a £50 fixed penalty notice (which could rise to £1,000 if you go to court and lose). According to the law, you should only use your horn, ". . . while your vehicle is moving and you need to warn other road users of your presence." Also, Rule 112 of the Highway code says that you must not use your horn "when driving in a built-up area between the hours of 11.30pm and 7.00am." Yet research shows that some 14% of us - that's one in seven - thought it was fine to honk at any time of day.

One thing that most definitely isn't against the law is buying from our used cars section. We've got some great offers - so why not check them out!