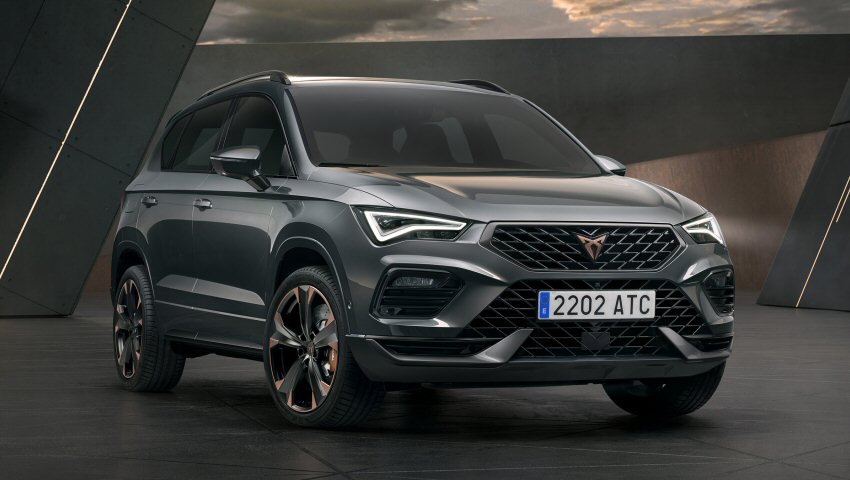 What is in a name?
Most people are aware of what some would call "brand snobbery" when it comes to buying new or used cars, but it's obvious to most of us that a majority of people will choose a BMW or Mercedes over a Ford or Volkswagen if they have the choice. However, there is an increasing number of new brand names entering the market, so who are the likes of Cupra, Polestar or Genesis hoping to appeal to?
Not as new as they may appear
It could make you wonder if carmakers know more about us than perhaps we know about ourselves sometimes, or maybe they're just taking a massive gamble? Although you might not have heard of the likes of Polestar or Cupra just yet, you'll definitely be familiar with their parent companies which are Volvo and Seat respectively. Are we more likely to consider buying models from these 'new' car brands if we know who the parent company is or are we less likely?

Seat itself is an interesting brand name to consider before we even begin to look at its new Cupra sub-brand. Seat was founded as a state-owned manufacturer in Spain as long ago as May 1950 and it eventually became the biggest supplier of cars in its native country. Anyone who used to go to Spain on holiday in the 1960s and 1970s will have been aware of the brand, but it was largely ignored throughout the rest of the world.

In 1986 the Spanish government sold Seat to the German Volkswagen Group, and now the brand is part of everyday life throughout most of Europe. It's still probably regarded by many new and used car buyers as a lesser brand than the likes of Volkswagen, but it's definitely part of the mainstream. Cupra has been the name of a successful Seat model for some years now, although the name comes from the motorsport division. Now it's launching as a brand in its own right, so where is it going to fit into an increasingly crowded market.

Sub-brand mixed fortunes
We'll have to wait and see how well the new Cupra brand does in the coming years, but history tells us there's no guarantee of success. Toyota is another global auto giant that likes a sub-brand, but here we have tales of both success and failure.

Many people will know Lexus as the luxury version of Toyota, and it has to be said that Toyota appears to have done pretty well at establishing Lexus as a genuine competitor to the likes of BMW and Mercedes. However, Toyota also launched a more youthful, value-focused sub-brand in the United States, Canada and Mexico a few years ago called Scion. Never heard of it?

Scion was launched by Toyota in 2003 and it limped on until 2016, which is when Toyota gave up on the idea and the Scion models were either dropped completely or were rebranded as Toyota.

Hyundai has a longstanding desire to muscle-in on the luxury market, and after poor sales of its most high-end luxury models in the US it split them off as the Genesis sub-brand. It appears to have helped the company sell more of its luxury models than it was doing under the Hyundai name, but the jury is still out as the Genesis brand is now being rolled out across Europe.

What's the point?
The reason established manufacturers launch these sub-brands is usually to appeal to a different audience. Nissan knows few luxury buyers will choose a Nissan over a Mercedes, regardless of how good the Nissan is, and that's why it created Infiniti. It's exactly the same with Honda, which has Acura as its luxury division. These two brands have had modest success on the other side of the Atlantic, but they've never made much of an impression over here.

Good news for used car buyers
While only a limited number of new car buyers will pay big money for a Genesis, Acura or Infiniti over here in the UK, these cars do represent a fantastic opportunity for used car buyers to grab a bargain. They're hard enough to sell as brand new models, and they're just as likely to get overlooked in the used market as prices are lower and the choice is greater.

If you have an Acura saloon competing against its BMW equivalent at a similar price, nine times out of ten the buyer will choose the Beemer. This means the lesser-known brand has to be priced lower to compete, and this makes these cars fantastic value for money in the used market for savvy buyers who are not obsessed with having a Mercedes or BMW badge on the front of their vehicle.

A good example here in the UK is DS, which is the luxury off-shoot of Citroen. They're very good vehicles that are luxurious and very well equipped, but would you pay BMW money for a posh Citroen? However, find one in the used market at an attractive price and you've got yourself a lot of car for relatively budget money.