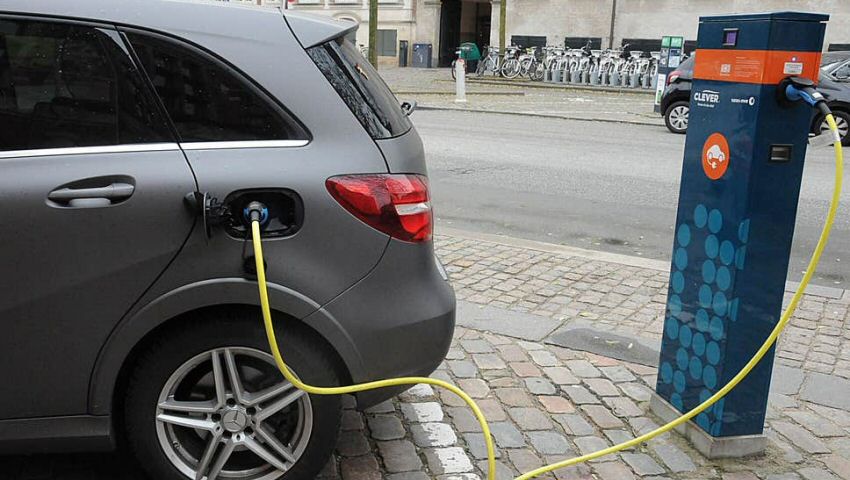 Electric vehicles – are you up to speed with the basics?
Electric cars. It's a hard subject to avoid. And it's going to get even harder, as year-on-year sales steadily increase across the world. Cumulative global sales of electric vehicles reached the 5 million milestone in December 2018, up from 3 million in December 2017, and the UK ranks 7th in the world for sales volume (2018).
This upward trend in user interest is hardly surprising. After all, the benefits that electric cars deliver – cheaper, more environmentally friendly, quieter, more comfortable - are well-known. But, while they're a much talked-about topic, how much do you really know about them? Do you know, for example, the fundamental differences between an electric car and an 'ordinary' one? And did you realise that there are different types of electric vehicle? Now, of course, many readers will be able to answer an emphatic 'yes' to both these questions, but others may feel that they're on less solid ground.

So, for these readers, and for those who would like a quick reminder of the essentials of electric vehicles, here's a quick look at some key points about the technology.

Electric Engine
Unlike a conventional petrol/diesel engine, which has a lot of moving parts, an electric engine has just one moving part, so there's no need to have (and replace) thing such as oil, fan belts, air filters, timing belts, head gaskets, cylinder heads and spark plugs. This makes it (a) cheaper, and (b) more reliable. It's also worth remembering that electric engines may use either an AC or DC supply. AC motors are less expensive and lighter compared to DC engines. However, AC technology requires a more sophisticated motor controller. Which brings us to the question of what is a . . .

Motor Controller
This an electronic device that operates between the batteries and the motor to control the vehicle's speed and acceleration – rather like the carburettor in a conventional vehicle. Unlike the carburettor, though, the controller also enables the vehicle to go in reverse and recharges the battery when the brake is applied.

The battery
There are three key types of battery. First, there's lithium-ion technology (the type of battery used in smartphones), which is a relatively recent development. These batteries are light and efficient – so good for performance and range. Downside? They're expensive. Alternatively, there's lead acid batteries. These have been around a long time, and so they're cheap. Unfortunately, though, they're also pretty poor at storing energy. Another mature battery technology is nickel metal hydride – they're better at storing energy than lead acid, but more expensive than lead acid, and suffer from problems such as charging inefficiency and high self-discharge (they can lose up to 12.5% of their energy per day, under normal conditions).

Regenerative Braking
When you apply the brakes on a car, the energy 'stored' in its motion is turned into heat (in the brakes). This energy can be used to charge the batteries – a process called regenerative braking. Though this process is effective, it can't generate enough energy to fully recharge an electric car.

Different types of electric cars and how they work
There are three categories of electric vehicle. These categories are based on the level to which electricity is used as their energy source. First up is the BEV (Battery Electric Vehicles). These are fully electric with rechargeable, high-capacity batteries. Energy from the batteries is used to run the car's motor as well as all onboard electronics. BEV's don't emit harmful emissions and are charged from an external source. electric cars on sale right now. One of the most popular BEVs around right now is the Kia e-Niro.

Next up is the PHEV (Plug-In Hybrid Electric Vehicles). Also known as Extended-Range Electric Vehicles, these are powered by both petrol and electricity. The battery can be recharged through both regenerative braking and by plugging in to an external source. Typically, these vehicles have a range from 10 to 40 miles before its petrol engine needs to provide assistance. According to Auto Express, the best PHEV to emerge in 2019 is the Mercedes E 300 de.

Finally, we have the HEV (Hybrid Electric Vehicle). This type of electric car is also powered by both petrol and electricity, and the battery is charged by regenerative braking. The vehicle begins by using the electric motor and then the petrol engine cuts in as load or speed arises. An HEV can only go a few miles before the electric engine needs support from the other engine. The best-known HEV is probably the Toyota Prius.

And that's it for now. But don't forget that Desperateseller.co.uk has thousands of great value used cars, including electric cars, in our used car section. Why not check them out now?