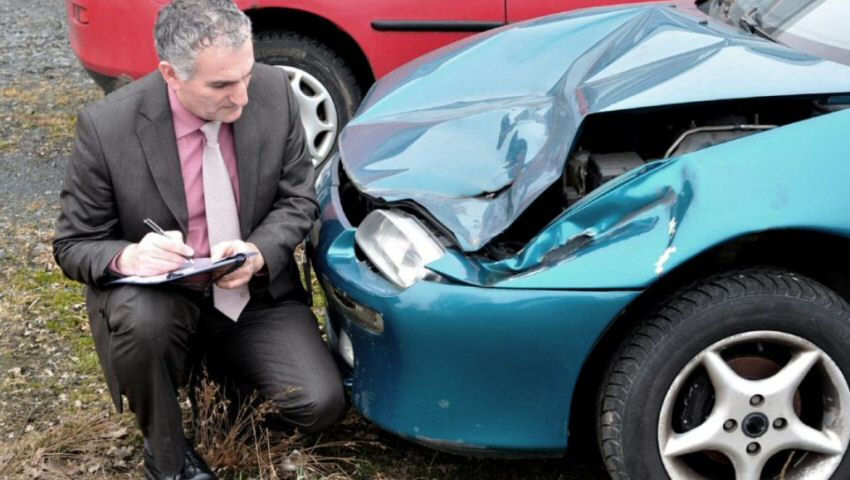 We've got you covered. Possibly.
Are you a vicar? Chances are that you're not. But, if you were, you might feel the urge to put a sticker on your car proclaiming your love of God. And many of us might think that that's a reasonable-enough thing to do. At least, that's what Reverend Wena Parry thought when, a couple of years ago, she did exactly that. But she was wrong. Indeed, the act almost invalidated her car insurance, when she went to make a claim. Actually, her insurance company did pay out in the end, but it was a close-run thing. They initially told her that the presence of the sticker may mean that "the policy may be declared void".
Or take Tony, a customer of ours at Desperateseller.co.uk. When he upgraded the brakes on his Audi A3 Sportback, he didn't give much thought to the effect on his insurance premiums. If anything, he thought that, by making his vehicle safer, he would lower his premiums. But his insurer disagreed. They argued that the upgrade was an indication of improved performance – and his premiums went up!

But these are far from the only examples of policy exclusions that can catch you out. Most are sensible enough when you think about it, but others are, well, unintuitive, to say the least. Weird would be a better word. Did you know, for example, that many policies have a specific 'sonic boom' exclusion? In other words, these policies don't cover damage to vehicles caused by pressure waves resulting from aircraft travelling at supersonic speeds. Now, it's true that this may not happen to you any time soon, but – if it does – you'll need to claim damages from the Ministry of Defence, or the civil airline concerned, not your insurer.

Other exclusions are a tad less exotic, but still not exactly obvious. Take personalised number plates, for example. These can cost a lot of money – a plate spelling 'TAXI', for instance, sold for £92,000 in February 2018, and the DVLA sold a further 375,000 during the year. But, despite the sentimental and financial value that personalised plates represent, most car insurance providers don't cover them. According to GoCompare last year, only 19 out of 302 policies studied covered the loss of a personalised number plate if a car is lost or stolen.

And here's another exclusion that will surprise some – and could affect many: putting the wrong type of fuel (petrol/diesel) in your car. It's an easy thing to do – in fact, it's done by about 150,000 people a year. But most car insurance policies don't cover it. According to Defaqto, who looked at 300 car insurance policies, over 80% exclude cover for putting the wrong fuel in your car. And, although some include it under 'accidental damage' most of these policies will require you to pay an excess and you'll potentially lose any no claims discount you've racked up.

We could go on. But we won't, as the message is probably clear: when it comes to insurance policies, common sense isn't always the best guide – you need to read the small print. Of course, given that some policies have small print that run to 20,000 words (no, really, they do!), which is the length of a short novel, that's not always an easy, or convenient, thing to do. But, even so, don't take anything for granted. If you can't face reading the Ts & Cs of your policy in full, make sure you do the next best thing – call your insurer and ask!