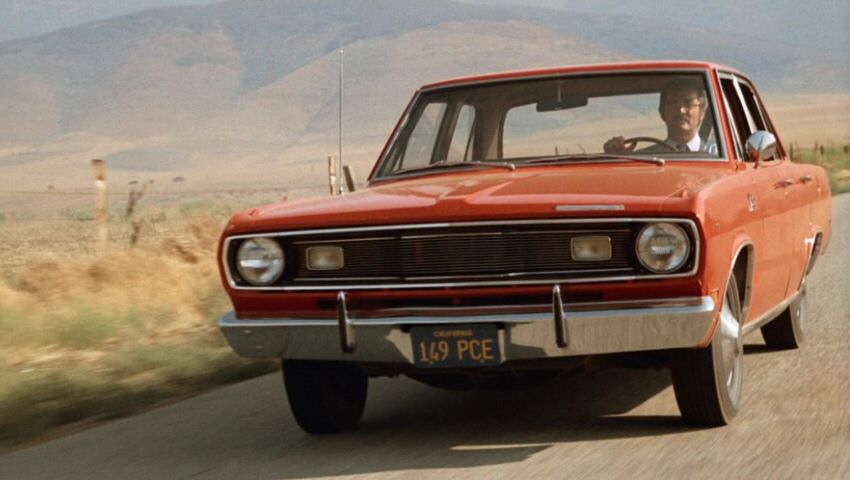 "How does he go so fast? - Best Car Movies ever!"
What's your favourite car? And why? You'll probably find the first of these questions fairly easy to answer, but the second night not be quite so easy. After all, there could be lots of reasons. One of the main reasons, though, is the influence of movies or TV. In fact, a 2017 survey of car drivers revealed that 87% of people felt that the 'Hollywood effect' had an important impact on their choice of favourite car.
And it's not surprising really. Let's face it, cars have played unimportant, even integral, part in hundreds of movies down the years, and many of these movies have become iconic, often symbolising our dreams, fears and aspirations. Given this, it's actually quite reasonable that we associate a particular car, or type of car, with an idealised version of life, and adopt it (the car) as a favourite.

But whether or not you think that a movie is responsible for your own choice of favourite car, you would probably agree that there has emerged, over the years, a genre of films which are generally known as 'car movies' – that is, movies in which the car plays an indispensable part. Which brings us to the real question of this post – what are the best car movies ever? That, of course, is entirely a matter of opinion, but - for what it's worth - we thought we'd take the opportunity to list a few that, here at Desperateseller.co.uk, we feel deserve to be in anyone's top 50.

The Italian Job (1969)
"You were only supposed to blow the bloody doors off!" shouts Cockney con man, Michael Caine, as he and his gang carried out a truly ludicrous heist to steal $4 million using Mini Coopers. In some ways, it's an odd, inconsequential movie, but it's got enough quirkiness, such as the casting of Noel Coward as an aristocratic gangster, and genuinely funny bits – such as the line above – to make it memorable. Worth a couple of hours of anyone's time!

Duel (1971)
Originally made for TV, a lot of people consider this to be Steven Spielberg's first real feature. Dennis Weaver plays a mild-mannered commuter stuck behind the wheel of a car that's being relentlessly chased by a mysterious truck for no obvious reason. It may start off as a tight little thriller, but it soon evolves into a well-observed study in existentialism, a battle between man and fate, symbolised by Weaver (man) and his seemingly indestructible nemesis (fate) in the form of the truck. If you haven't seen it, put it on your Bucket List!

Taxi Driver (1976)
You may not immediately connect this classic with the "car movie," genre, but the more you think about it the more you realise but it's not just a car movie it's the ultimate car movie. Why? Because it's the car that defines the universe of cabbie Travis Bickle (Robert De Niro), creating a seemingly impermeable border between Travis and the world, and forming the basis of this superb study of personal identity with all its madness and unpredictability. Brilliant.

The Last American Hero (1973)
When Junior Jackson (played by Jeff bridges) turns to stock-car-racing circuit after his dad's sent to prison for moonshining, he finds that his skills and temperament make him a natural. As a result he climbs the ladder to the very highest rung of professional stock car racing. Based on a true story (Junior Johnson), it a beautifully told tale of ambition, temptation, and growing self-awareness. The car scenes, too, are authentic and compelling — definitely a Must-See.

Two for the Road (1967)
In this romantic drama, Albert Finney and Audrey Hepburn play an affluent but bitter married couple driving across France in a Mercedes. It sounds pretty dull, doesn't it? In fact, though, the constant flashbacks, examining key events in their life, make it a mesmerising portrait of how love decays. Written by Frederic Raphael, it brilliantly conveys the idea that, no matter how strong the perception of permanence, nothing ever stays the same. The use of the driving conceit to frame the story and emphasise the progression of time, positions it subtly, but categorically, as a car movie.

Star in your own car movie by searching for your next used car on DesperateSeller.co.uk!