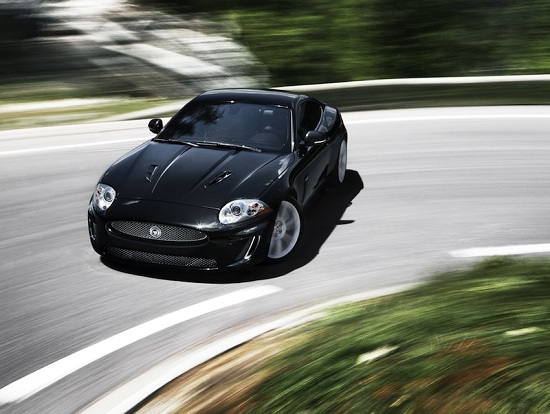 A glorious blend of pace and prestige
Jaguar has a proud tradition of building fast and elegant sports coupes, and the XK keeps that up. Its one of those cars that looks good from every angle and it's powered by a stonking V8 engine.
As youd expect at the price, every XK gives you a long list of quality kit. Leather, xenons, sat-nav, premium stereo and even metallic paint are included on all models, while the Portfolio version tested here gains heated and cooled luxury seats with softer leather, unique alloys and a surround-sound audio system. Beyond here, XKR and XKR-S variants get uprated braking and transmission systems, bigger alloys and classier seats than ever.

Heading the list of additions on the XKR and XKR-S is a supercharger, which bolts on to the V8 engine to turn what was never exactly a slow unit into a bit of a monster. Power goes up by more than 30% from the XKR, and the XKR-S adds still more on top. This makes it the fastest production car Jag has ever built and with lowered suspension and an aerodynamic body kit, thats exactly what it looks like.

The XK calls itself a four-seater, but its hard to imagine anyone of any age or size being able to survive for long in the back. The seats up front are excellent, though, whichever model youve got. The cabin feels snug and classy, with plenty of room to get comfortable and no end of top-notch materials surrounding you. The dash has a clean, uncluttered design and a lovely leather facia trim, and the glovebox is actually bigger than the one in the XJ. Not that practicality is what you buy one of these for, but a very long tailgate opens to reveal a big, wide but shallow boot with a useful hidden compartment beneath the false floor.

Our test car was a base-spec model with the naturally aspirated version of the 5.0 engine developing a mere 385 bhp. It makes you realise that the word slowest is relative: other models are faster, but theres loads of instant urge to get you up to speed as quickly as you want, accompanied by a lovely rasp from the exhaust. The chassis keeps pace with the engine, too, with excellent body control and stacks of grip in corners, and theres no end of steering feel to let you read the road as you go. Its a bit bumpy around town, and really uneven road surfaces can jog the body up and down, but it refuses to get bouncy and what you feel through the suspension is always well damped.

This is less of a car and more of an indulgence, so you dont need to expect it to come cheap. Prices are into six figures at the top of the range, and all models fall into the highest band for tax. If you see fuel consumption in the high 20s, meanwhile, youve done well. Ironically, the rarity value of the XKR-S means it may hold its value better than less exalted models, but youll lose a heap of money on anything in the range. Such is the nature of driving a status symbol.