The Mercedes Benz G63 costs anywhere around &pound130,000 but believe it or not there are some extremely cheaper choices if youíre after a car from Mercís AMG tuning arm. Eye watering performance, Germanic solidity and an exhaust note to wake the dead! We show you three fantastic AMG cars that can be found on DesperateSeller.co.uk for as little as &pound3,500!
1. 1998-2002 E55 AMG
First up is a bargain basement uber-saloon, the E55 AMG. The W210 E55 AMG was produced between 1998 and 2002 and kicked out 354 break horse power (bhp). Back in 1998 this car would have cost you £62,000 but you can find a used one for sale for just £3,000! It will still get to sixty miles per hour in under six seconds! This car is such a good springboard into the world of AMG ownership. It was always thought of the ďblack sheepĒ of the AMG family because it didnít quite have the build quality. However, there is no denying that itís got a near bulletproof engine under the bonnet. Itís still rear-wheel drive, mighty comfortable and when you want it to it will go like the clappers! Simply put, itís still a proper piece of German muscle.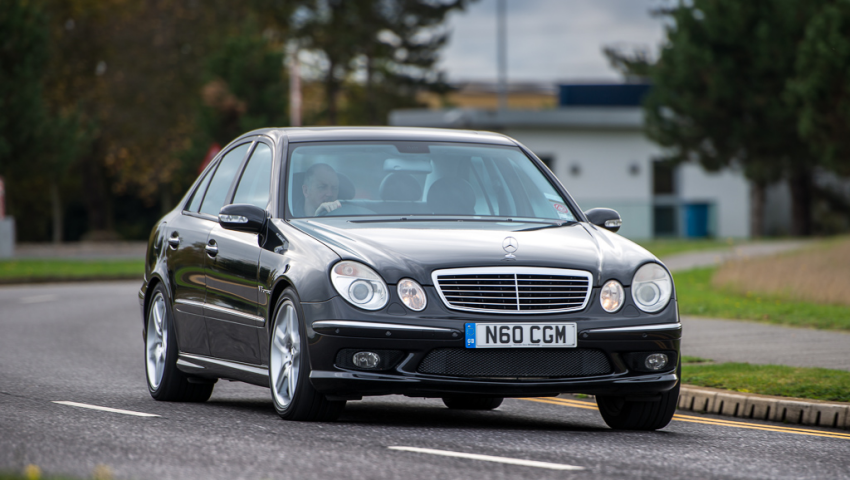 There are a few things you need to look out for if youíre looking to buy this car. If you take one out for a test drive then try and find a few potholes and listen for any clonking coming from the suspension. This is because these cars were notorious for waring out their drop-links. You need to budget about £150 to have them replaced. You also want to try and get the car up on to a ramp. The W210 models, AMG or not, just love to rust pretty much everywhere. For starters at the front the sub-frame likes to rust, just like the top mount of the front springs, behind the body kit, the sills, the bottom of the doors and both front and rear wheel arches. So, the value in these cars really is within the bodywork so look really carefully. You should also listen out for any clonking noises when you roll off the gas on the car or even when itís just sitting idly. This is a tell-tale sign that the engine mounts have gone and these cars are notorious for doing so. To have these repaired could cost you around £300.

2. 2002-2006 CLK 55 AMG
The E55 saloon is a proper bargain but spend just £3,000 more and you could get yourself a svelte AMG coupe. This is Mercedesís W209 CLK 55 AMG which was made between 2002 and 2006. Itís got an impressive 367 bhp under the bonnet through a normally aspirated 5.4 litre engine. This car will get you to sixty mph in less than 5 seconds. Back in 2002 this car would have cost you £57,000. The direct competitor for the CLK 55 when new was BMWís M3. Although a lot of the reviews pointed towards the M3 for being a sharper tool on the track you could argue that the CLK was a more rounded car because itís more comfortable and composed as a 365 day sport vehicle.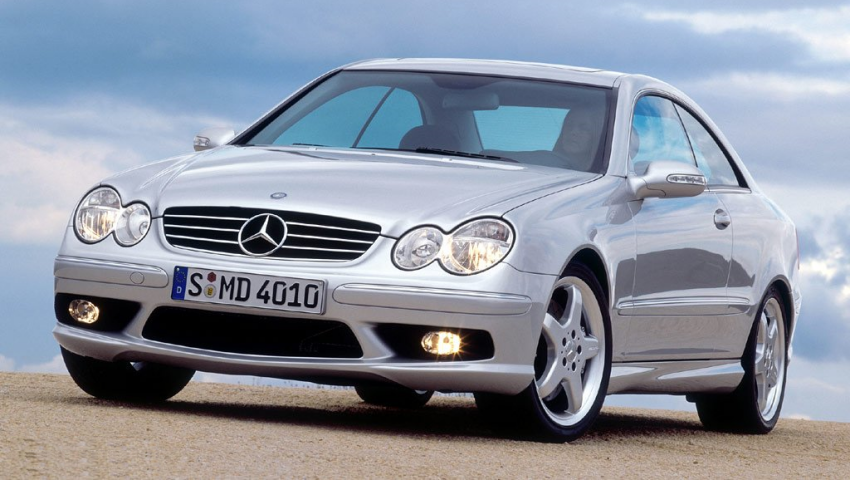 Like with almost all used cars, there are a few things you need to look out for if youíre considering the CLK. First, you need to check that the car starts easily as any hesitation or stalling points towards a problem with the Crankshaft Position Sensor which will cost you around £100. Itís not a lot of money but itís hassle you donít really want. Finally, replacing simple consumable parts like the tyres and the brakes can really add up. For example, on this car a set of brakes and discs will set you back around £370 and for the back-end £250. If youíre tempted by the facelifted model then it comes with two-piece discs and these are a £1,000 per end!

3. 2002-2007 SL 55 AMG
Up next is what we think is the ultimate AMG bargain, the SL 55. Back in 2002 the SL 55 AMG went on sale from a whopping £89,000! Back then it was a special car but even when you sit in one now you will be impressed with how well itís aged and that you can now own one for as little as £15,000! This is simply an astonishing car for the cash. This car has the same 5.4 litre engine as the CLK 55 with the difference being that this car has a supercharger bolted on top. This helps to really force the air into the engine and as a result you get a little bit more power and a hell of a lot more torque. This car will get you from 0-62 mpg in 4.7 seconds. At the back youíre getting bellow while at the front youíre getting a fantastic whine from the supercharger!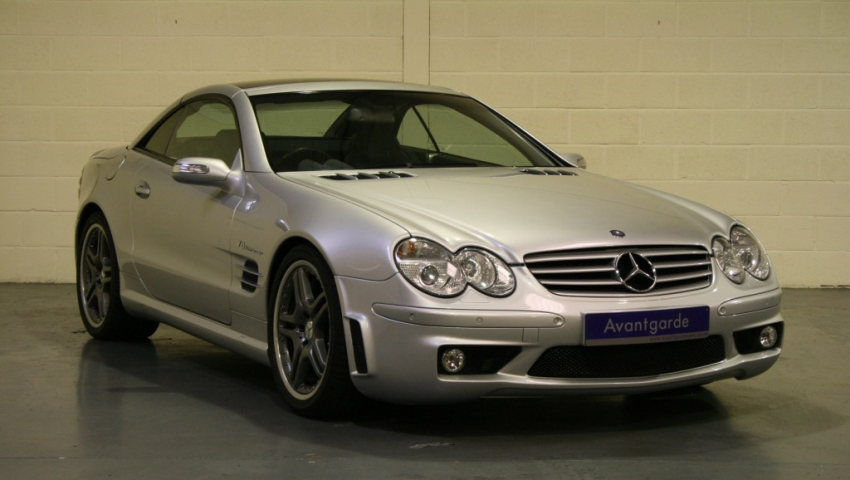 The SL 55 has active suspension which uses a hydraulic fluid system to maintain a level ride. You need to check for dashboard warning lights and that the ride height is even. The struts are known to sometimes leak and fail so you want to look underneath for any signs of hydraulic fluid leaking. This is because if one of them needs to be replaced then itís going to cost you a cool £1,000. Also check that the roof mechanism is smooth and quiet as it can get knocked out of alignment. While the roof is up pop the boot open so you can check the boot area for any damp. The SLís back window is bonded in next to a huge rubber seal. What this does is let rain in which can collect underneath the boot floor. Underneath the boot floor just happens to be the hydraulic pump which operates the collapsible hard-top. If this gets rain damaged then youíre talking about £1,000 to replace it.

So in conclusion, if you canít afford the astronomically priced Mercedes G63 AMG then fear not. Simply plump for one of the above German muscle cars instead which you can all be found for sale on DesperateSeller.co.uk!